How to check site events?
Monitoring site events is an important aspect of maintaining and optimizing the performance of a website. It allows webmasters to identify and address issues in real-time, ensuring that the site remains available and functioning as intended for visitors.
Prerequisites : 
You must have an Active Server and Active site. You can jump to the tutorial section if the above conditions are proper, Or first follow the links below to set up the prerequisites.
Tutorial : 
You can watch the Video or Continue reading the post.
Follow the steps below to check site events.
1: Click on the Server and Click on the sites button.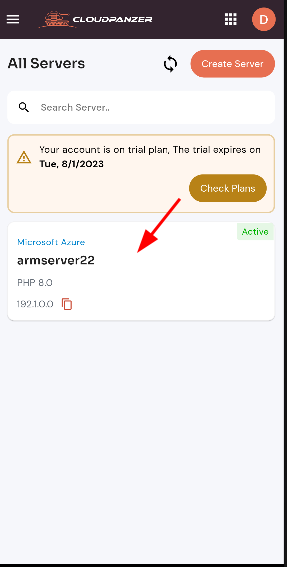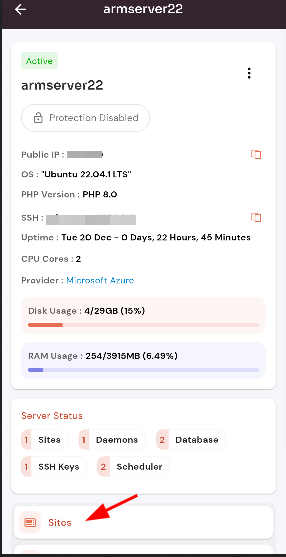 2: Select an active site.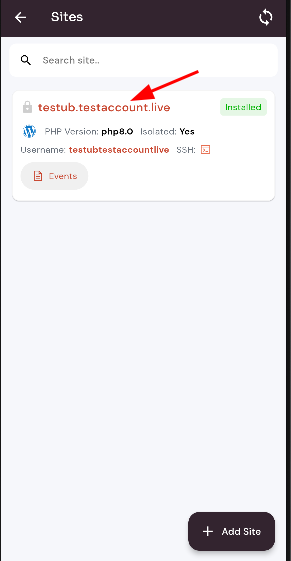 3: Select Event Option.
Here, you can see events that you recently created.
Looking for Web Instructions?
Available at https://kb.cloudpanzer.com/books/web-portal/page/how-to-check-site-events