How to checks SSH Auth Logs?
One important aspect of managing an SSH server is monitoring and analyzing the authentication logs. These logs contain information about successful and failed login attempts and can be used to detect and prevent unauthorized access to the server.
Prerequisites : 
You must have an Active Server and Active site. You can jump to the tutorial section if the above conditions are proper, Or first follow the links below to set up the prerequisites.
Tutorial : 
You can watch the Video or Continue reading the post.
Follow the steps below to SSH Auth Logs.
1. Click on the Server.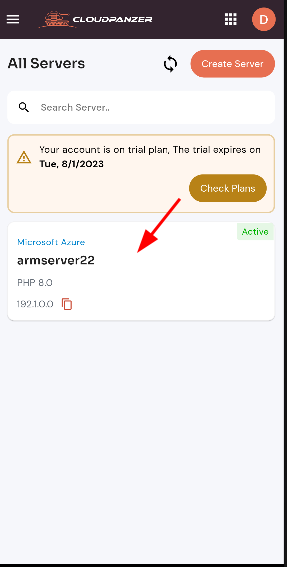 2. Click on the Logs button.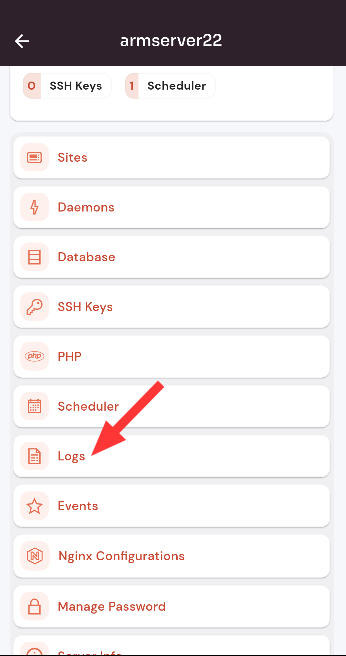 3. Click on the SSH Auth.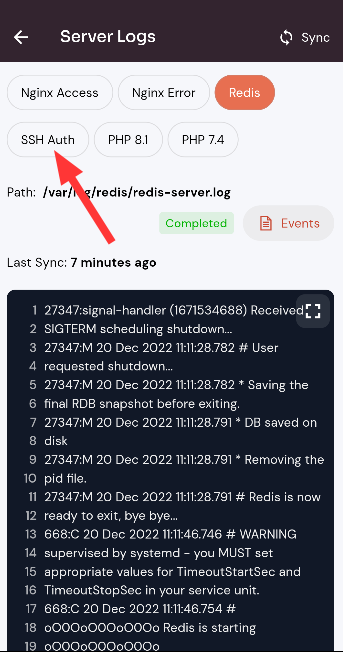 4. Click on the Sync Button.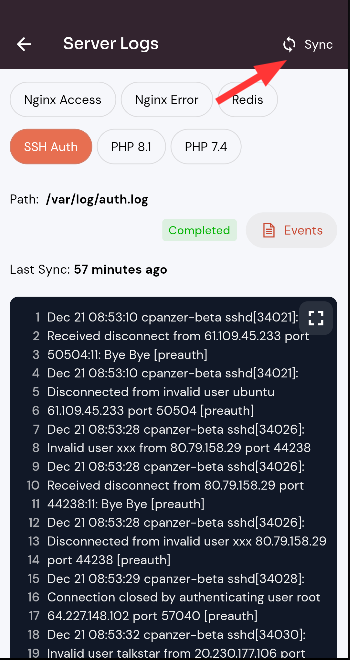 Here, you can see Nginx Access Logs data.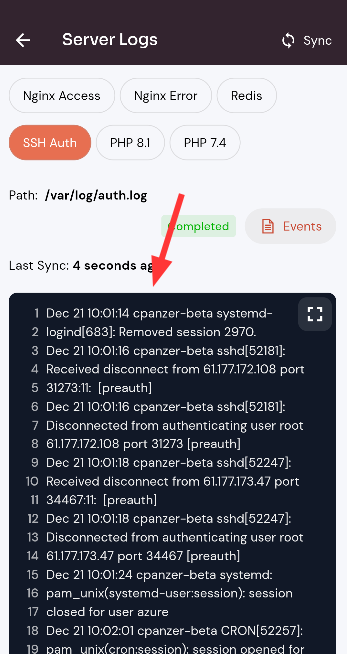 5. Click on the Events Button.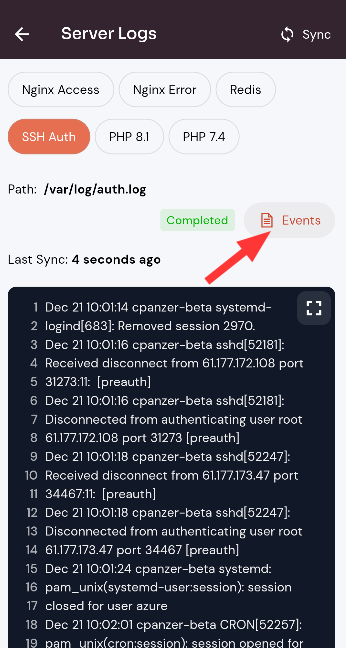 show events.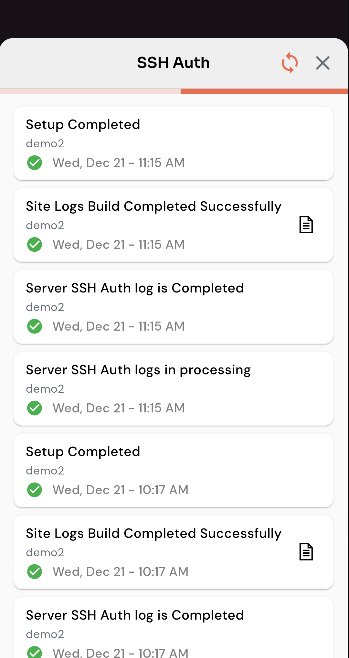 Looking for Web Instructions?
Available at https://kb.cloudpanzer.com/books/web-portal/page/how-to-checks-ssh-auth-logs