How to Check Websites ?
Ensuring that a website is mobile-friendly is essential in today's digital age, where the majority of internet usage occurs on mobile devices. 
Tutorial : 
You can watch the Video or Continue reading the post.
Follow the steps below to check Cloudflare Websites.

Click on the "Websites" button.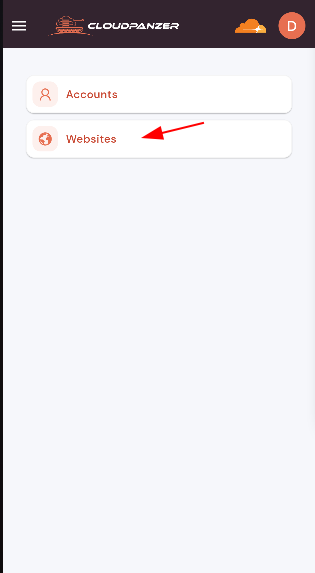 Here, you can see the websites List Successfully.