How to delete a server through the cloudpanzer mobile application?
Follow the steps below to create redirect rules.

1: Once logged in, look for a "Server" and click on it.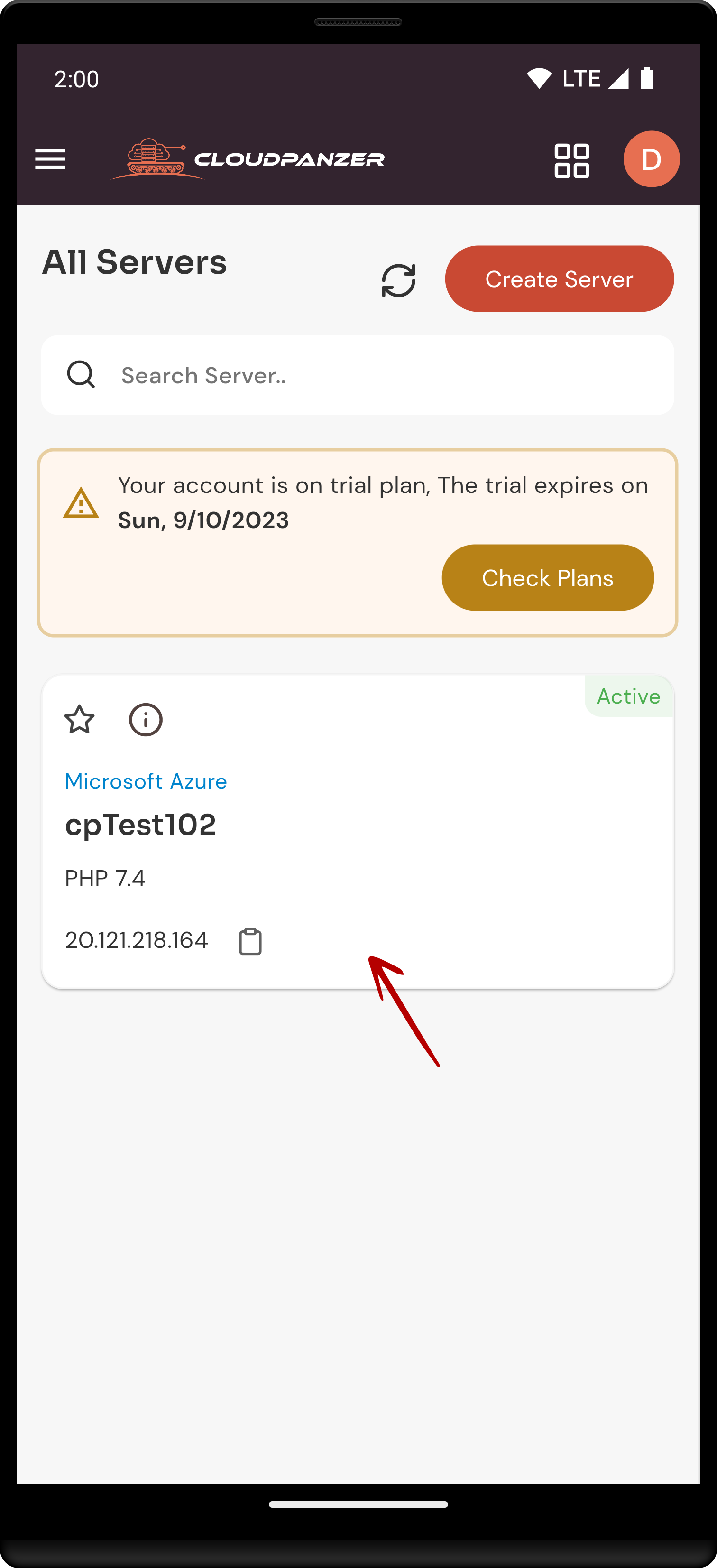 2: Click on the Actions option.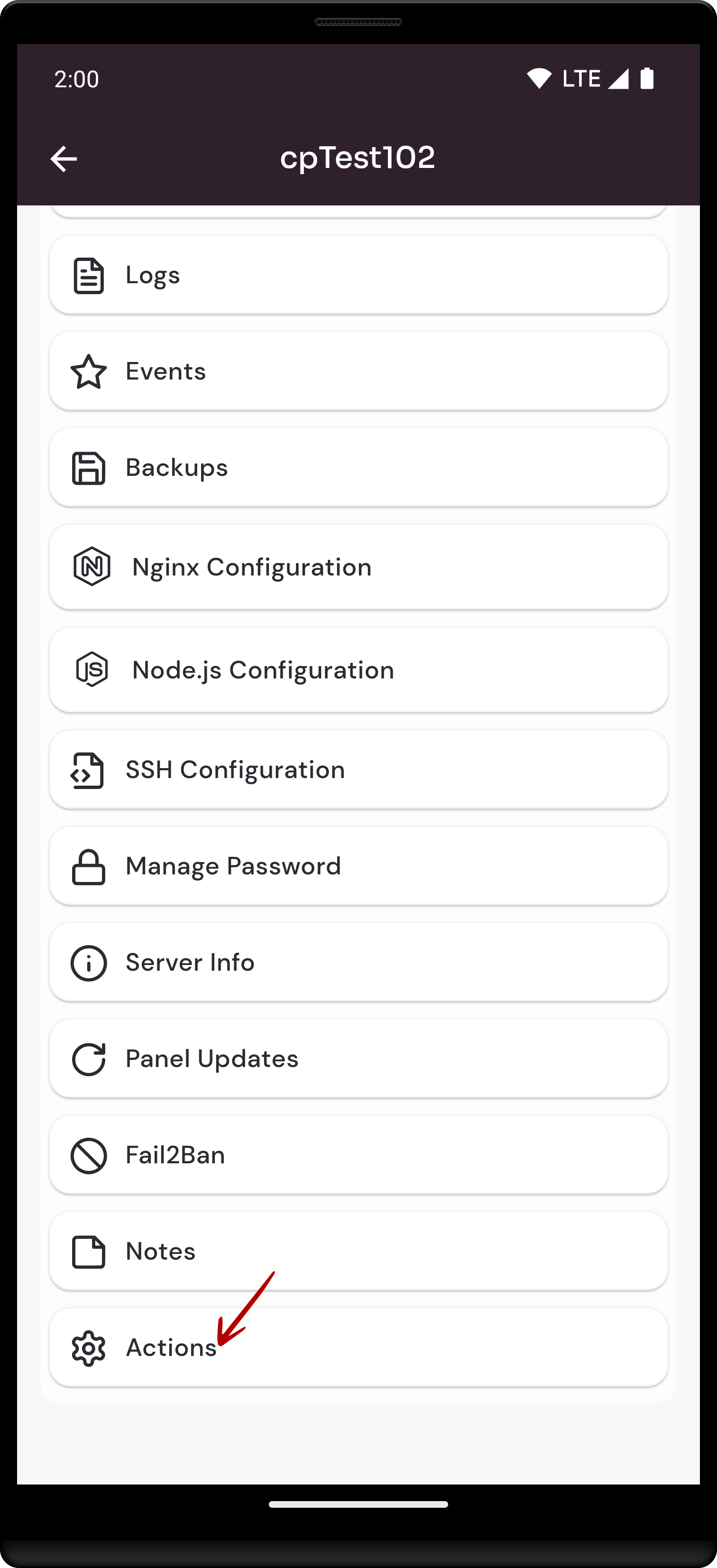 3. Click on Delete Server.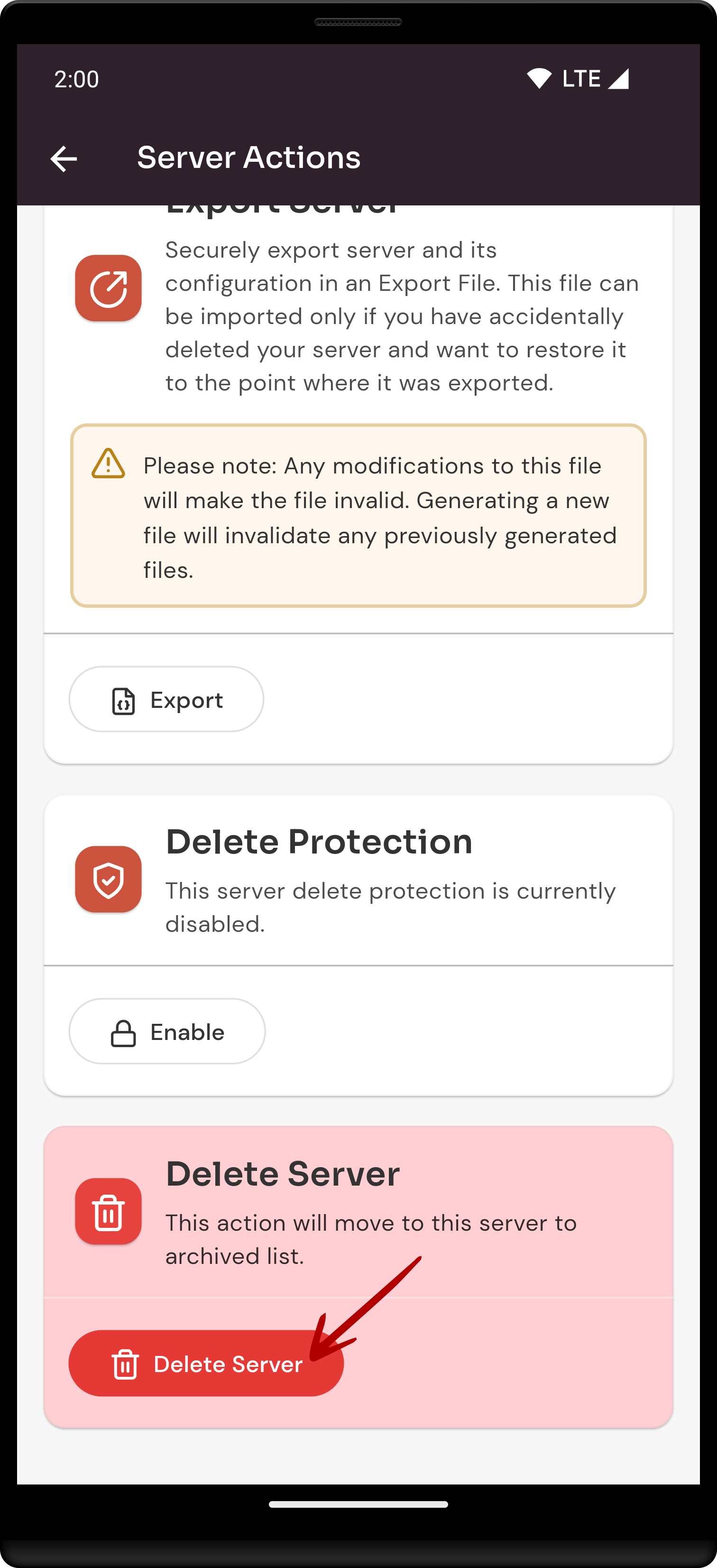 4. Enter the Server Name and click on the delete Button.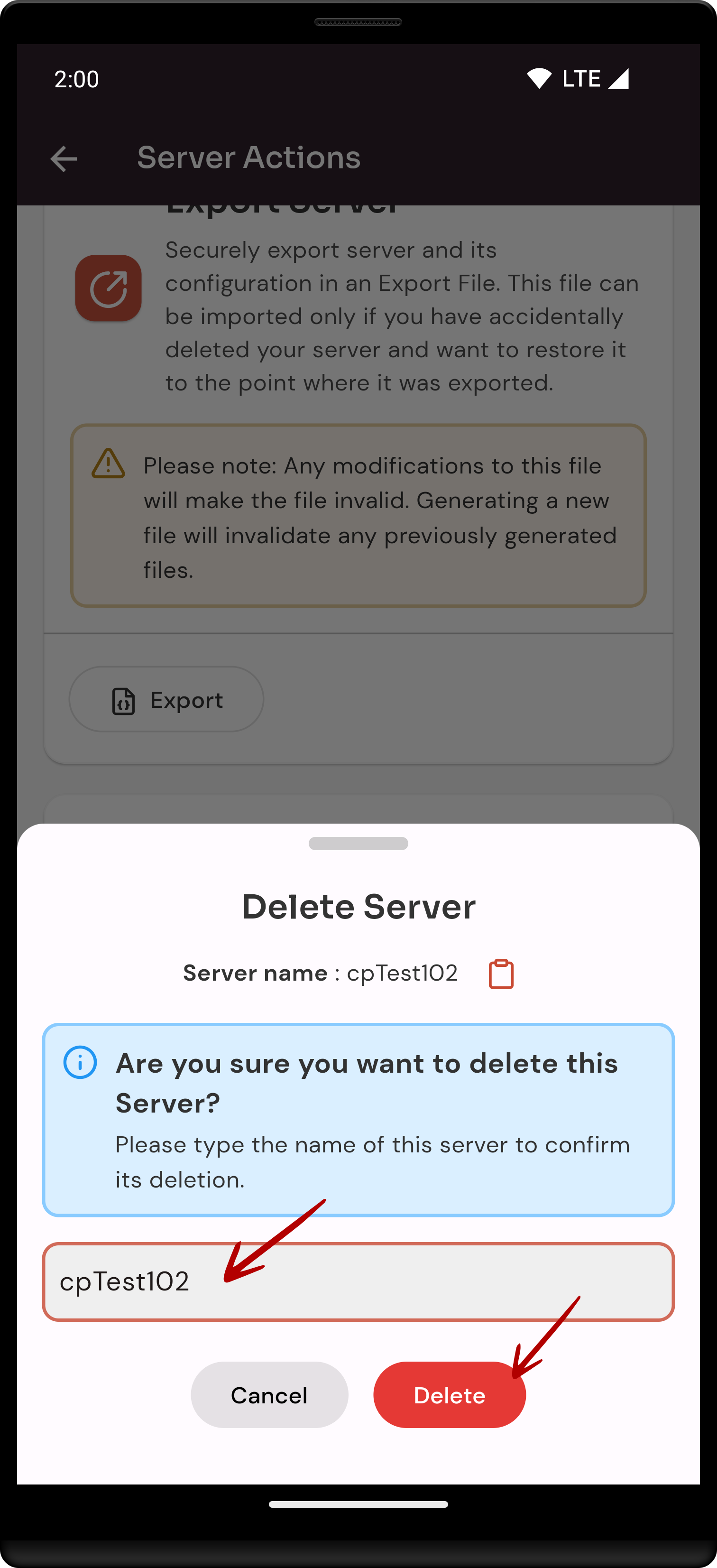 Looking for website Instructions?
Available athttps://kb.cloudpanzer.com/books/web-portal/page/how-to-move-a-server-to-archived-list-on-cloudpanzer-through-the-website