How to Stop the Manage PHP Version?
It is important to keep your PHP version up to date in order to take advantage of the latest features and security updates. However, sometimes it may be necessary to switch to a different version of PHP for compatibility or other reasons. Before you stop the PHP version, it's a good idea to make a backup of your website and database. This will allow you to restore your website to its current state in case something goes wrong during the process.
Tutorial : 
You can watch the Video or Continue reading the post.
Follow the steps below to Stop the Manage PHP Version.

1: Firstly you are logged in, look for a "Server" and click on it.
2. Select the Action Option.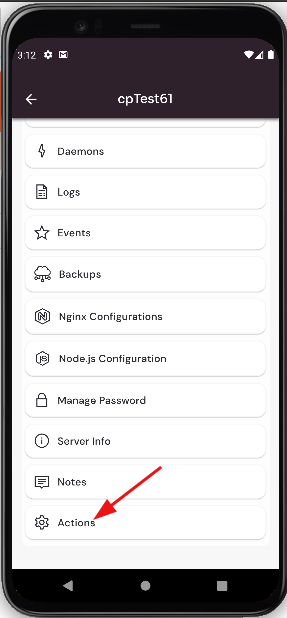 3: Then, click on the Manage PHP Version Stop Button.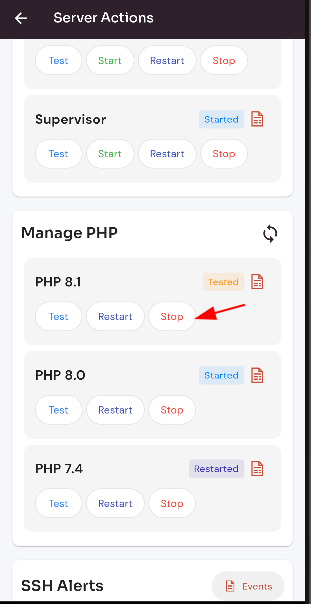 4: Click on the yes button to Stop the Manage PHP Version.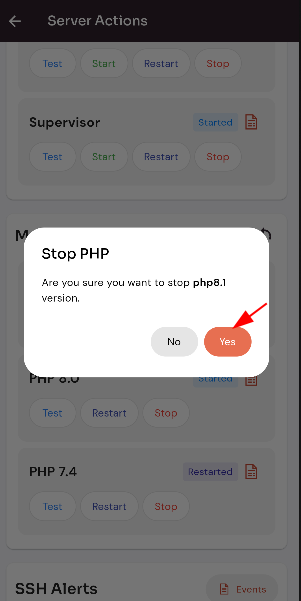 Here, you can see that Manage PHP Version was Stopped.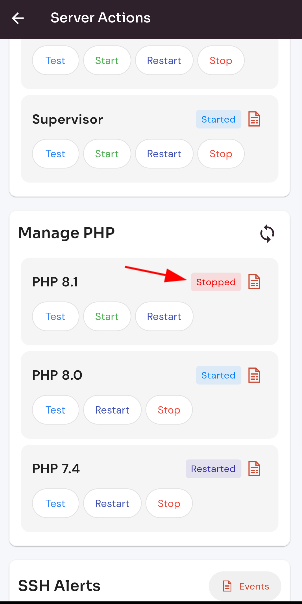 Looking for Web Instructions?
Available athttps://kb.cloudpanzer.com/books/web-portal/page/how-to-stop-the-manage-php-version