How to Disable App on a Site ?
To disable something means to turn it off or deactivate it so that it is no longer functional or able to be used. 
Tutorial : 
You can watch the Video or Continue reading the post.
Disable App on a Site :

Click on the "Disable" button.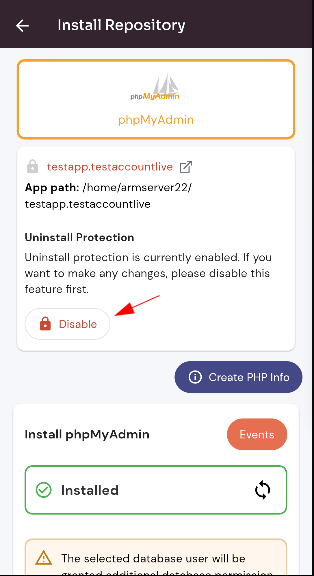 Enter to 4-digit code and Click on the "verify" button.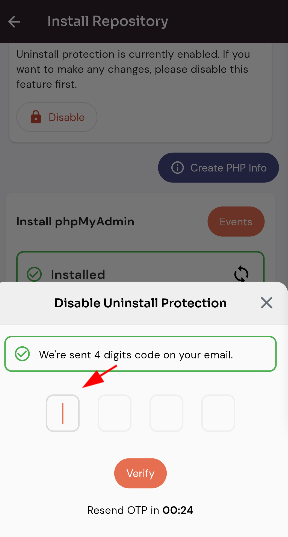 Here, you can see the app has been disabled successfully.

Looking for Web Instructions?
Available at https://kb.cloudpanzer.com/books/web-portal/page/how-to-disable-app