How to Enable Permission app on a domain ?
One of the benefits of using a Cloudpanzer is the ability to customize the permissions for each individual app. This can help you control which users have access to specific features and functionality within the Cloudpanzer.
Tutorial : 
You can watch the Video or Continue reading the post.
Enable Permission on a Site :
Click on the "Permission" button.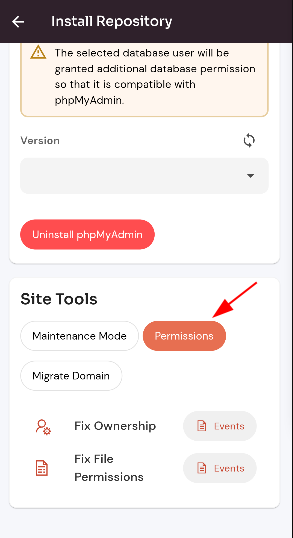 Select permission.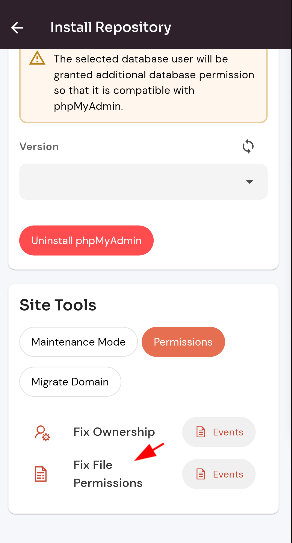 Click on the "yes" button.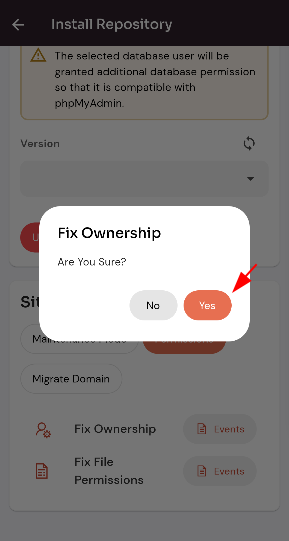 Here, you can see the PHP My Admin permission updated successfully.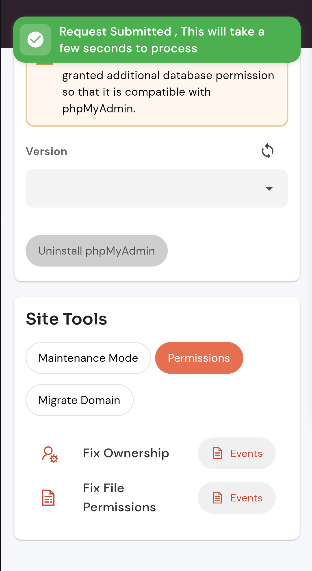 Looking for Web Instructions?
Available at https://kb.cloudpanzer.com/books/web-portal/page/how-add-app-permissions