How to add new system key on server in CloudPanzer?
Follow the steps below to add a new system key  
1: Once logged in, look for a "Server" and click on it.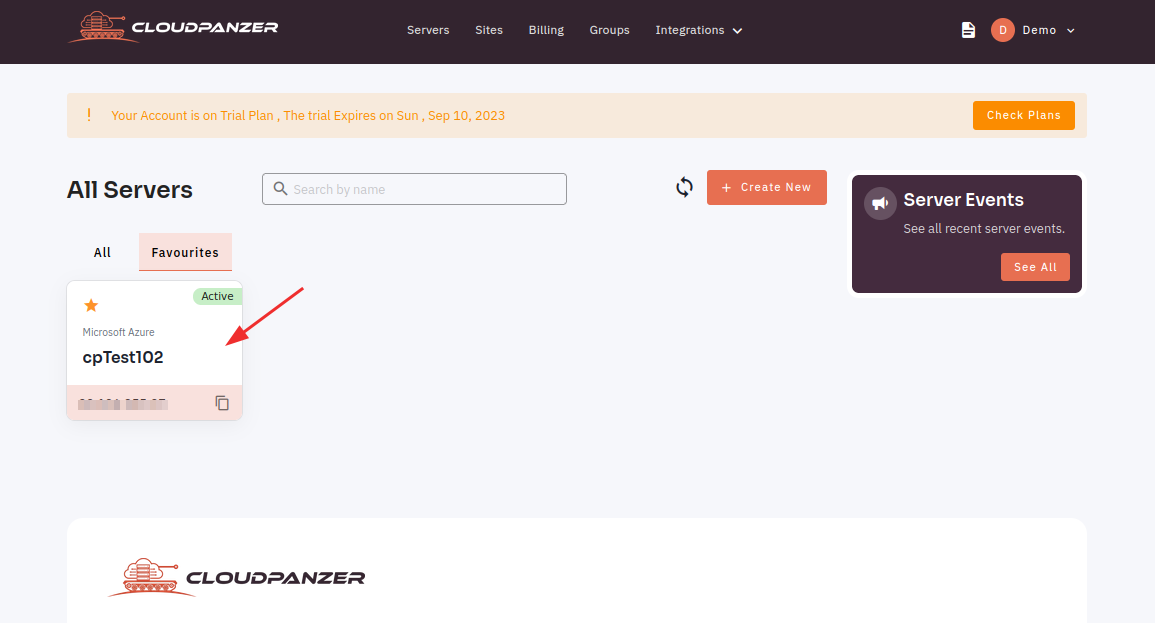 2. Click on the SSH Key option.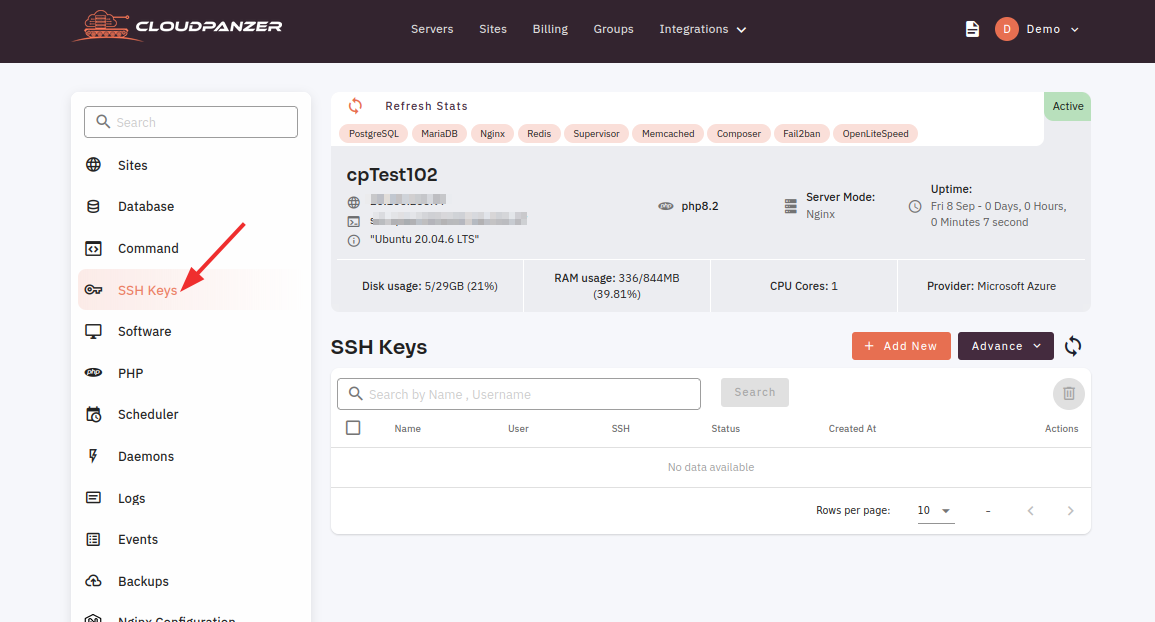 3. Click on the Add New button.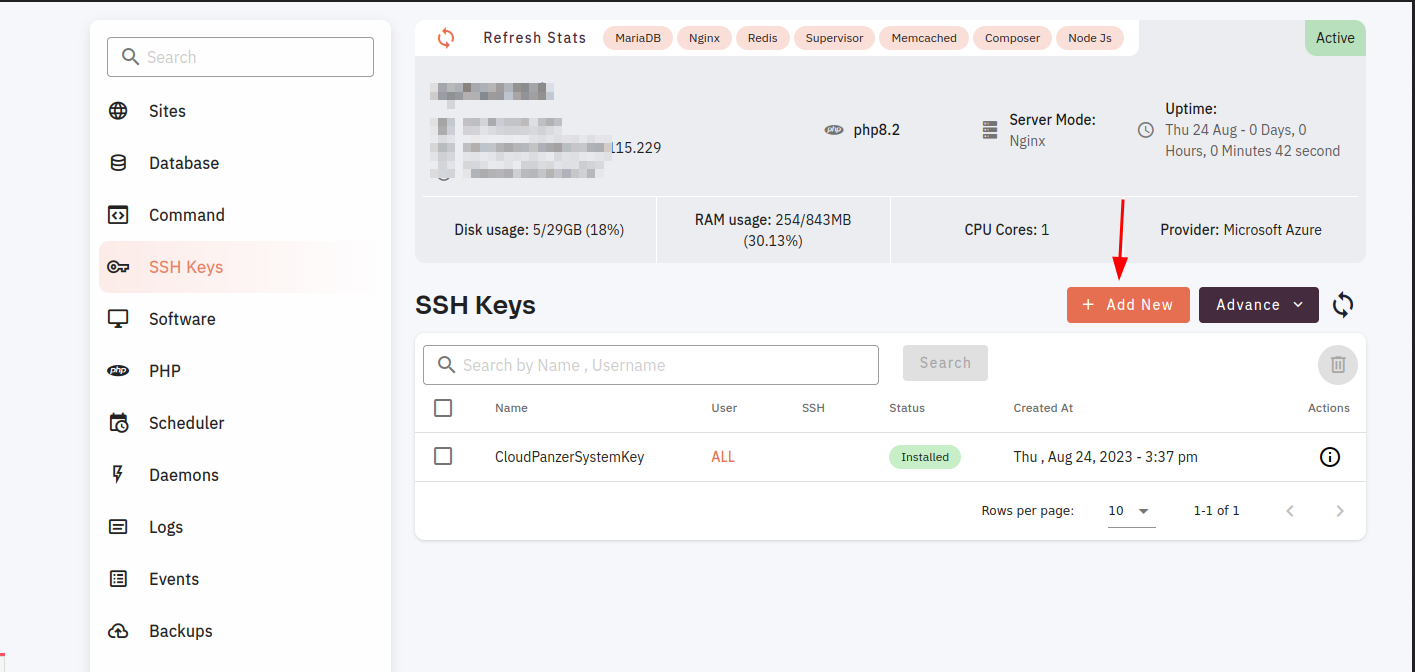 4. Then click on the New tab.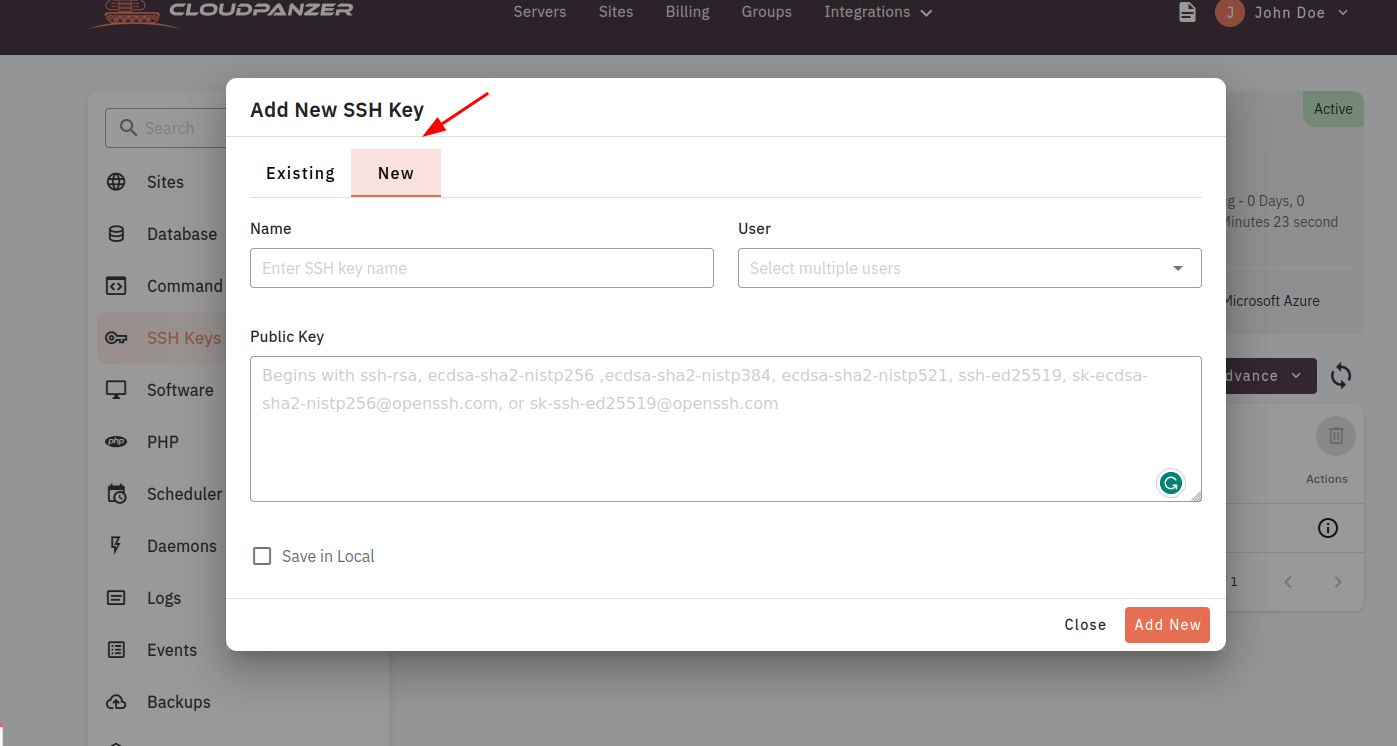 5. Fill in all the details and then click on the Add New button.

6. Here, you can see the SSH key added successfully. You can copy the SSH command from here. It attempts to establish a secure shell (SSH) connection to a remote server with the IP address.