How to refresh SSH Alerts in CloudPanzer through the website?
SSH (Secure Shell) is a network protocol that allows secure communication between a client and a server over an unsecured network. It is commonly used to remotely access and manage servers and can be configured to send alerts for various events and actions.

Prerequisites : 
You must have an Active Server. You can jump to the tutorial section if the above conditions are proper, Or first follow the links below to set up the prerequisites.
Tutorial : 
You can watch the Video or Continue reading the post.
Follow the steps below to SSH Alerts.

1: Once you are logged in, look for a "Server" and click on it.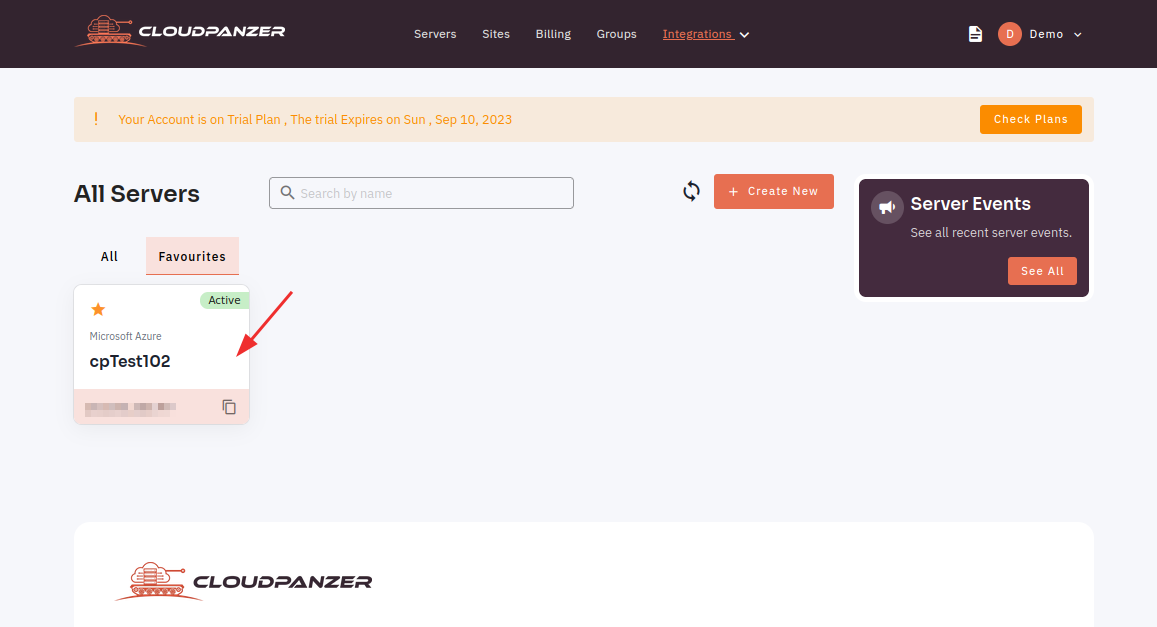 2. Select the Action Option.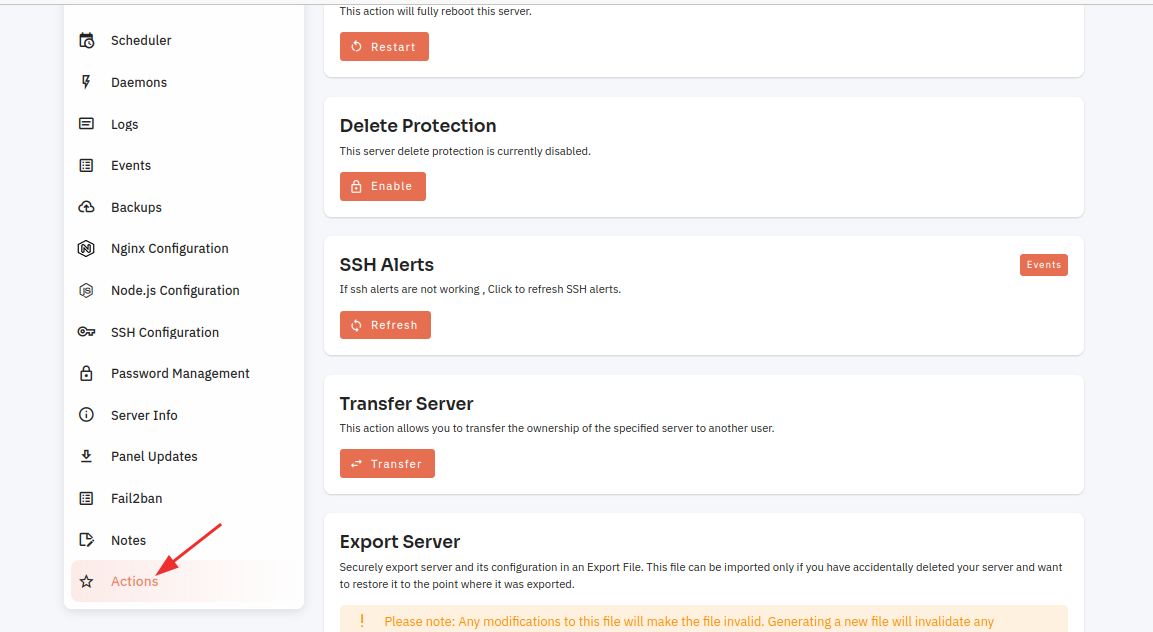 3. Then, click on the Refresh Button.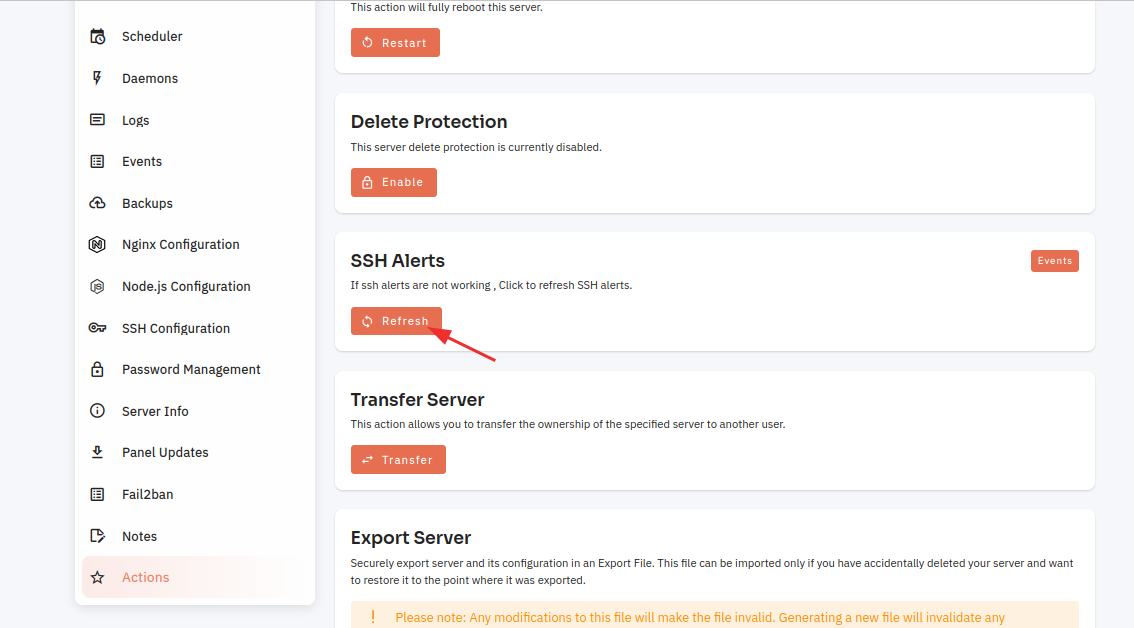 4. Click on the Yes Button.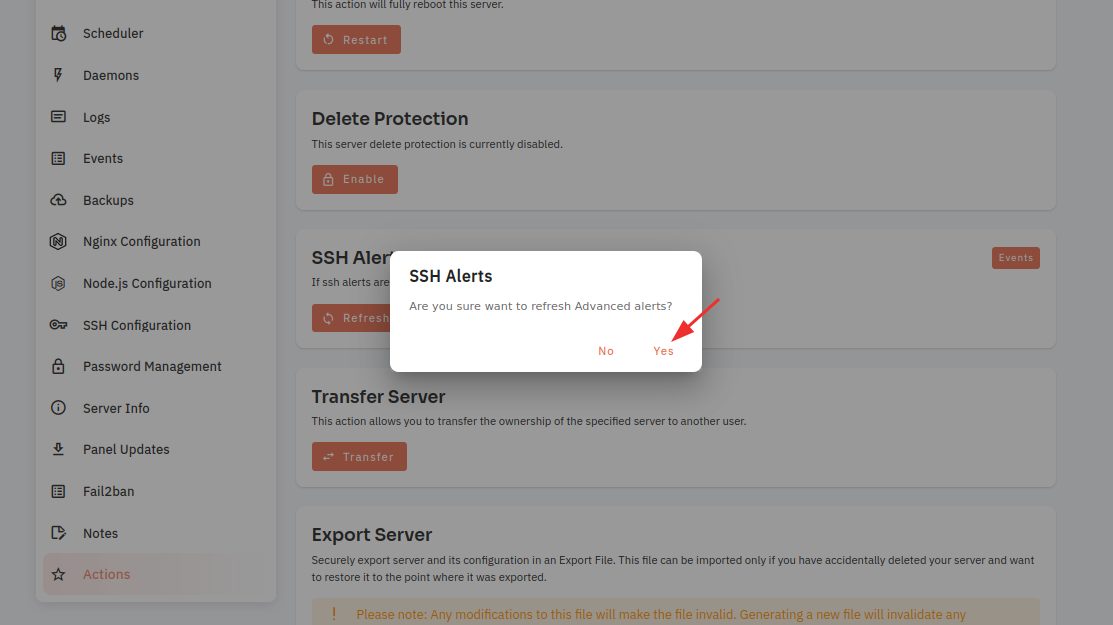 5. You can also check events by clicking on the Events Button.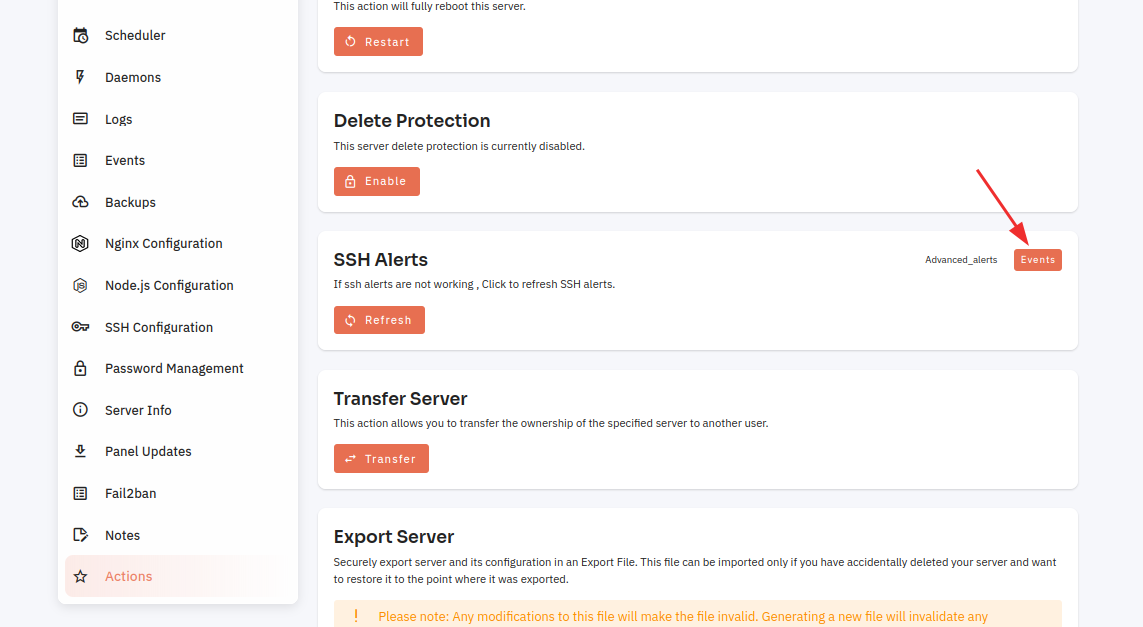 6. You can also check event logs by clicking on the file icon.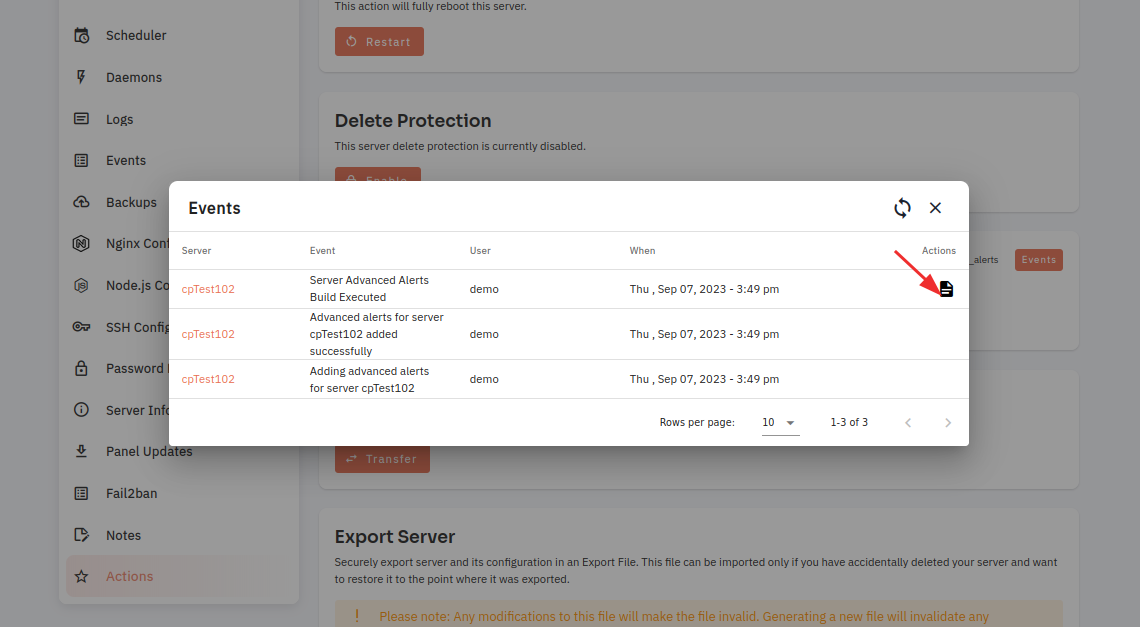 7. Here. you can also view logs. You can download this from the download button.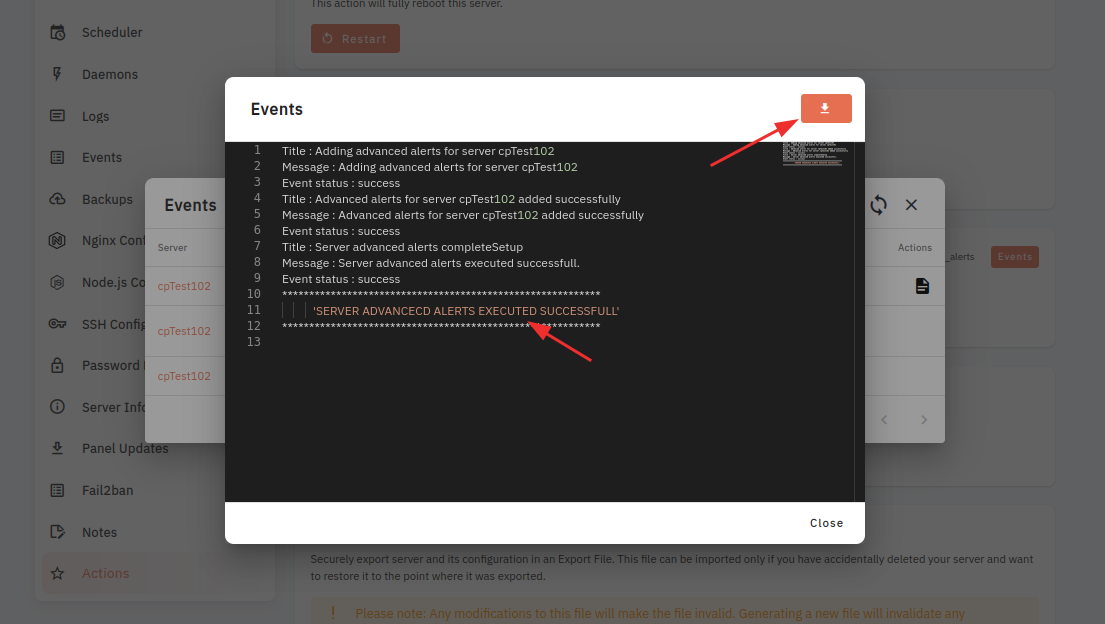 Looking for Mobile App Instructions?
Available at https://kb.cloudpanzer.com/books/mobile-app/page/how-to-refresh-server-ssh-alerts-through-the-cloudpanzer-mobile-application