How to Restart a Server on CloudPanzer through the cloudpanzer website?
Restarting a server is a common task that may be required for a variety of reasons, such as installing updates, making configuration changes, or troubleshooting issues. It is important to understand the different methods of restarting a server and to choose the appropriate method based on the specific needs of your organization.
Prerequisites : 
You must have an Active Server. You can jump to the tutorial section if the above conditions are proper, Or first follow the links below to set up the prerequisites.
Tutorial : 
You can watch the Video or Continue reading the post.
Follow the steps below to Restart a Server.

1: Once you are logged in, look for a "Server" and click on it.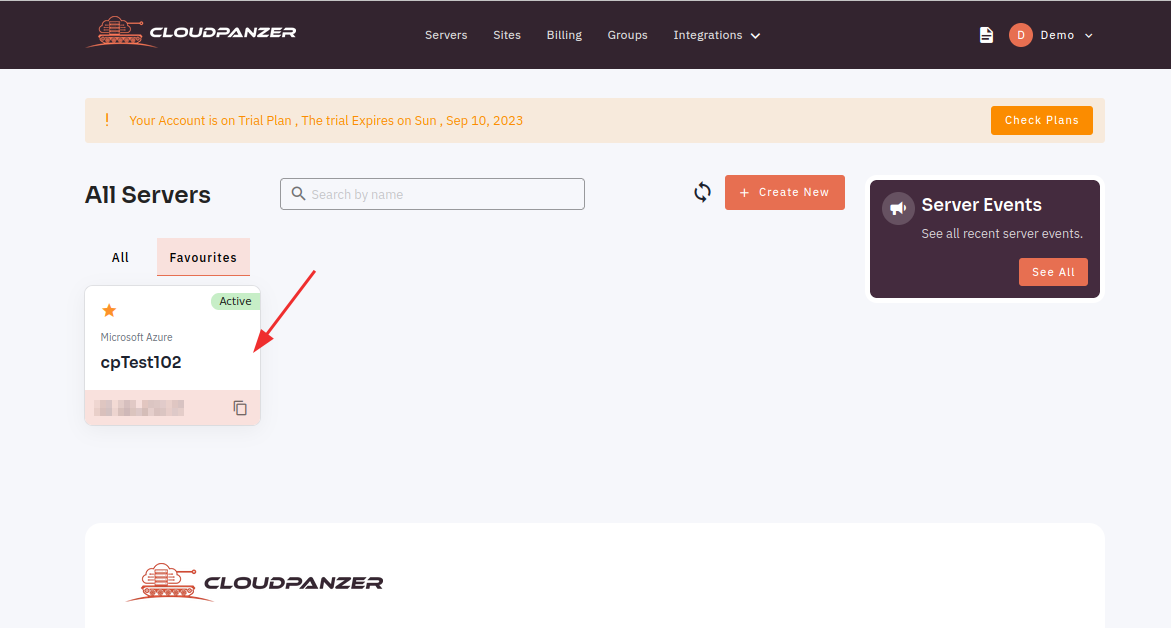 2. Select the Action Option.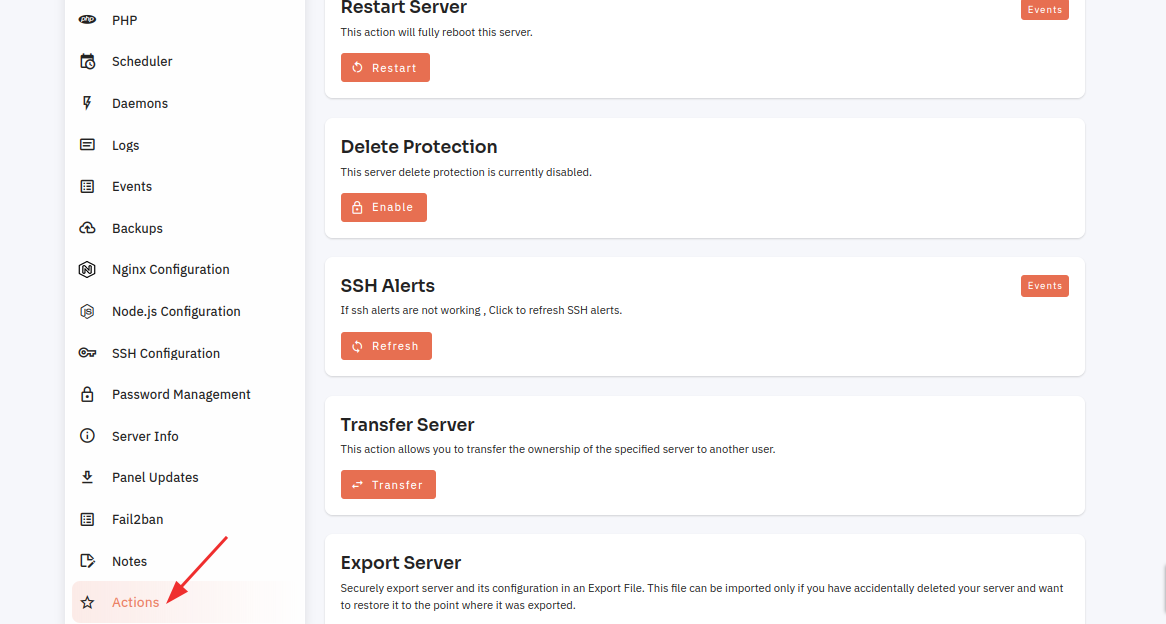 3: Then, Click on the Restart Button.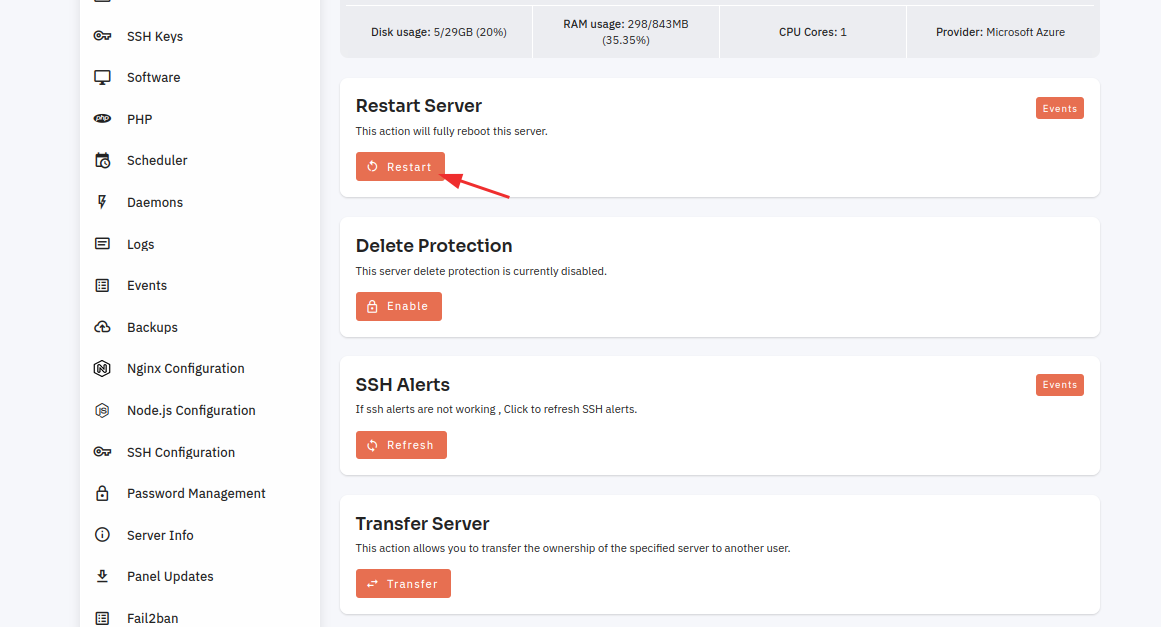 4: Click on the yes button to restart your server.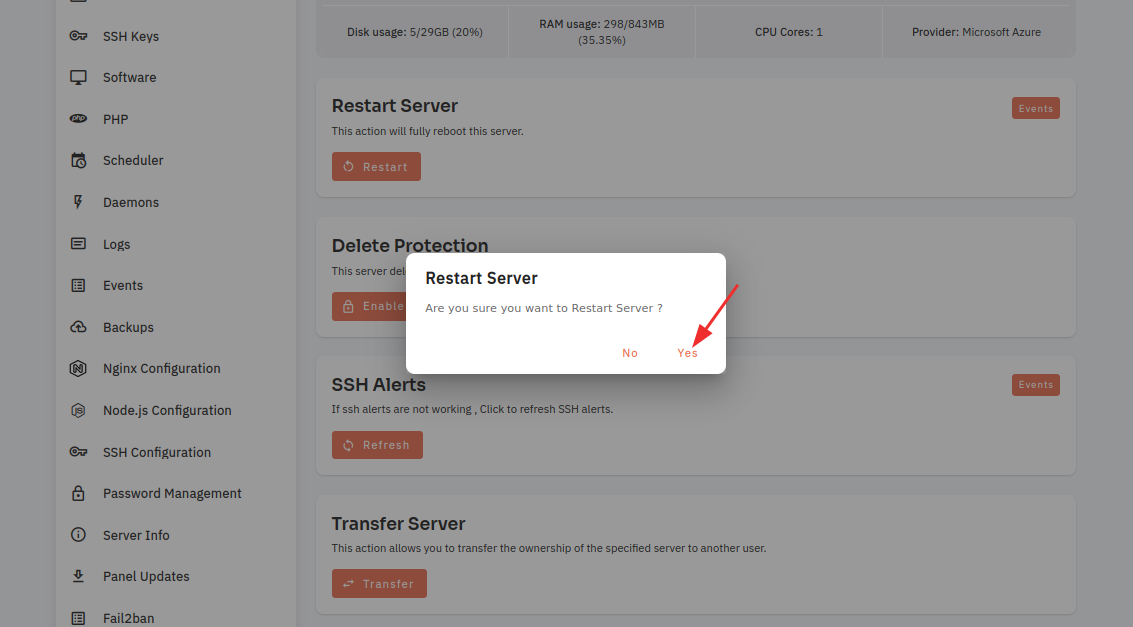 5. Here, you can see the Server Restarted successfully.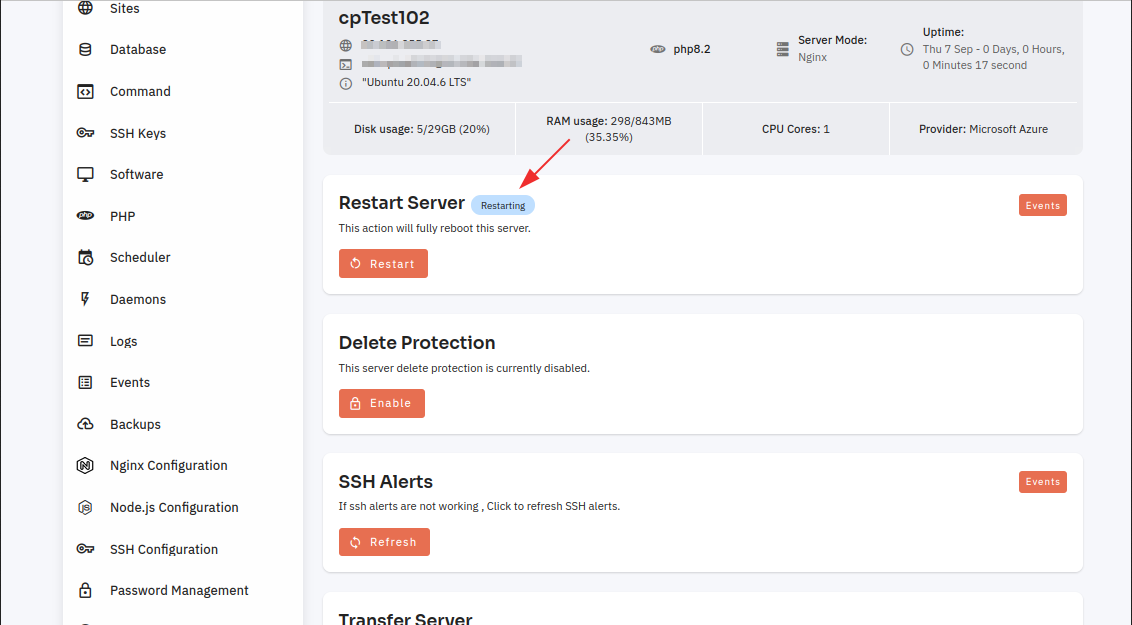 6. You can also check server events by clicking on the events button.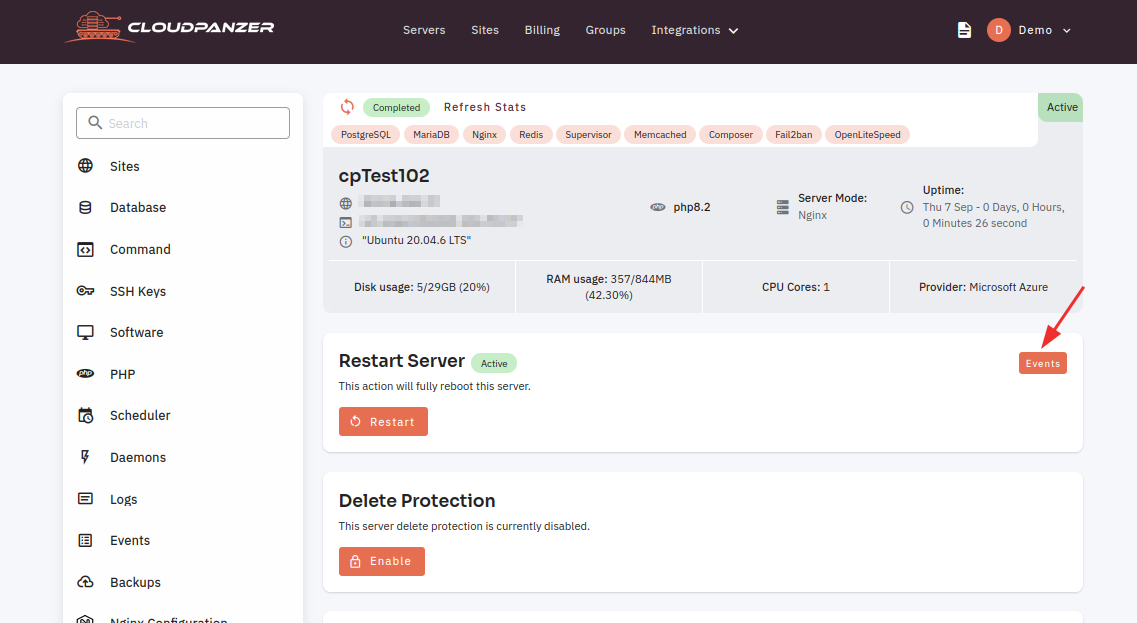 7. The list of events will show. You can also check the details of events by clicking on the file icon.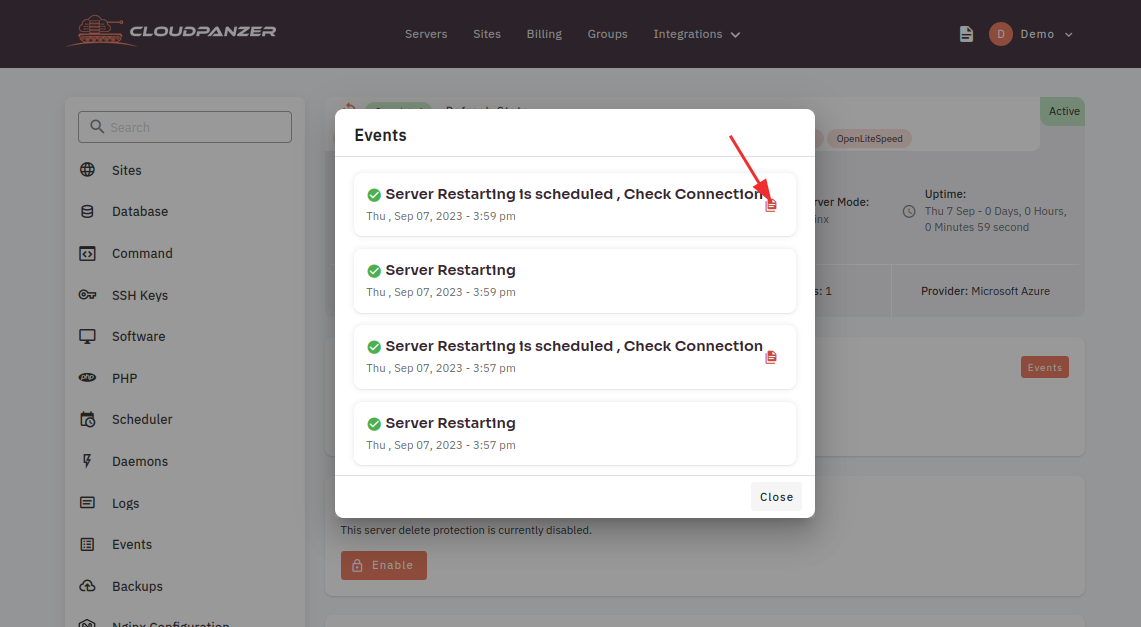 8. Here the details of events will be displayed. You can download it by clicking on the download button.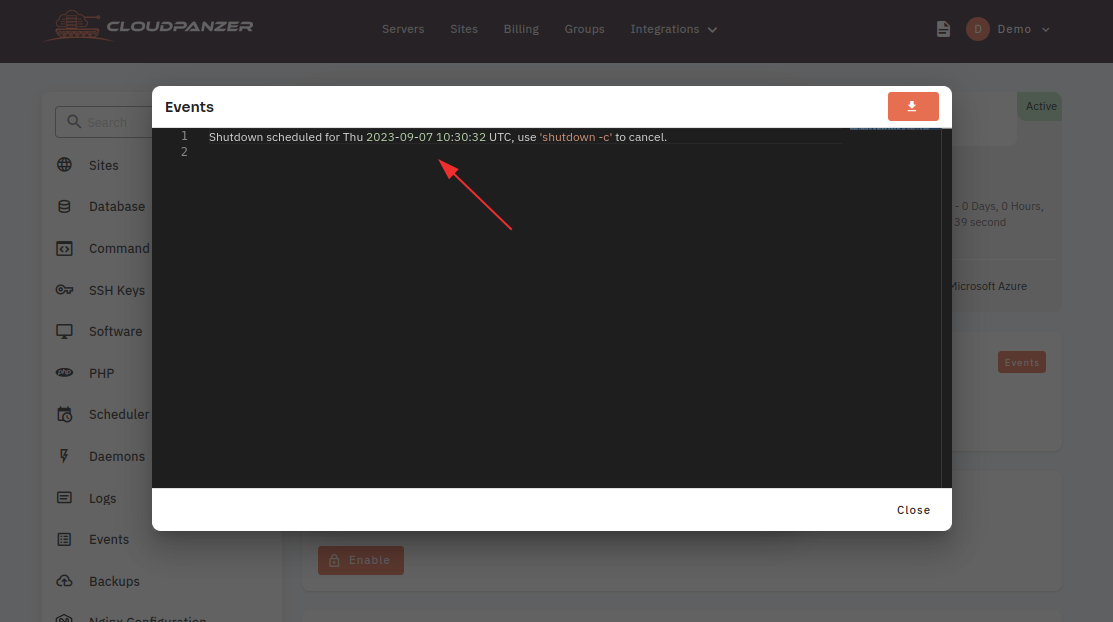 Looking for Mobile App Instructions?
Available at https://kb.cloudpanzer.com/books/mobile-app/page/how-to-restart-a-server-through-the-cloudpanzer-mobile-application