How to check Scheduler Events through the cloudpanzer website?
Monitoring the status of scheduled events is a crucial task for any system administrator. It helps to ensure that automated processes are running smoothly and any issues can be addressed in a timely manner.
Prerequisites : 
You must have an Active Server. You can jump to the tutorial section if the above conditions are proper, Or first follow the links below to set up the prerequisites.
Tutorial : 
You can watch the Video or Continue reading the post.
Follow the steps below to check Scheduler Events 

Navigate to the Scheduler

3: Click on the event icon.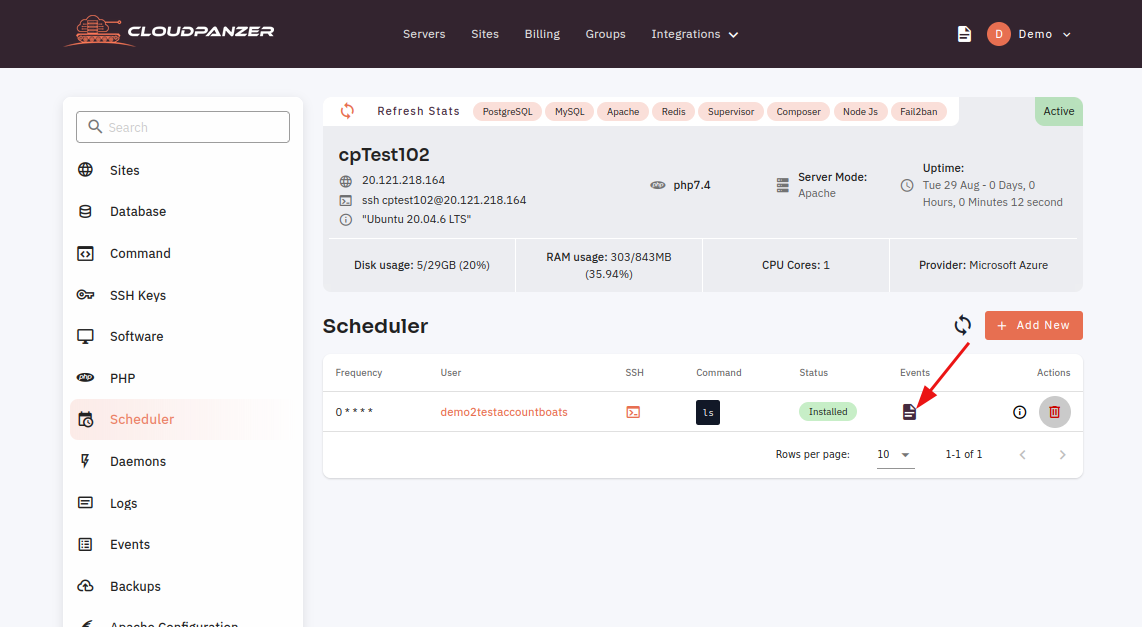 4. Click on the Event Button.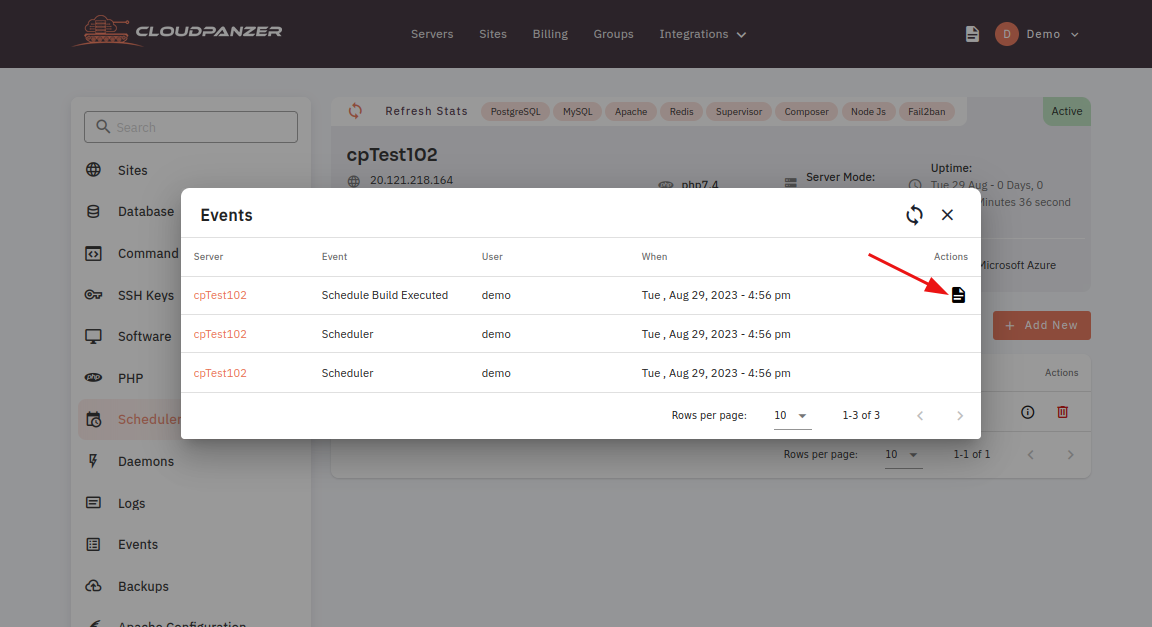 Here, you can see the event data of the scheduler.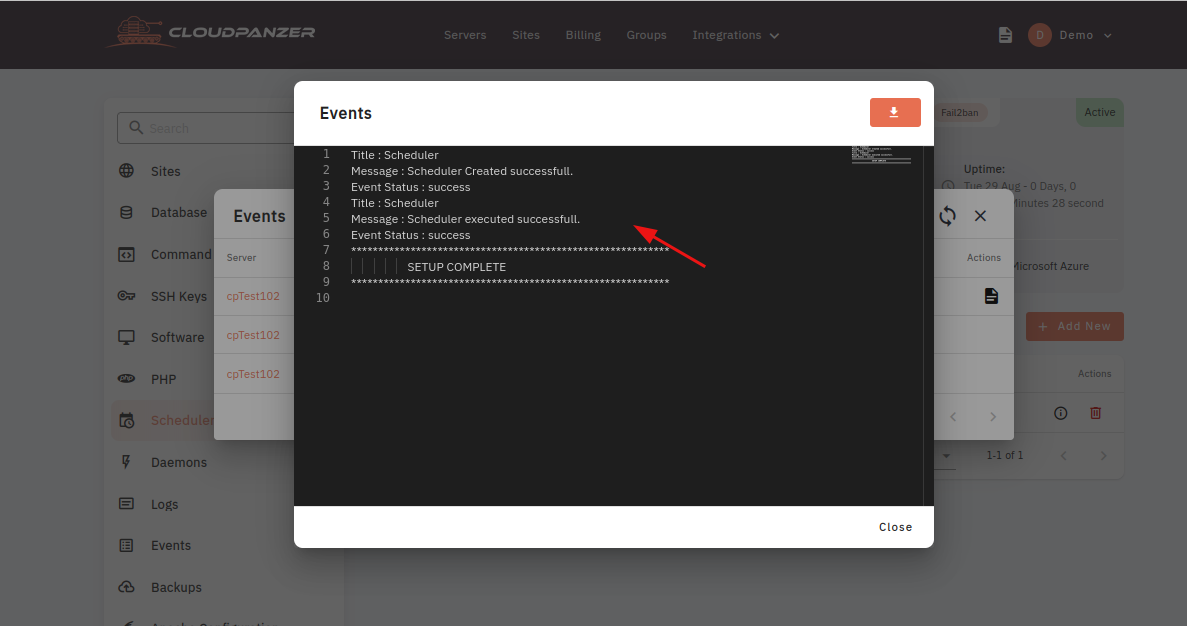 Looking for Mobile App Instructions?
Available at https://kb.cloudpanzer.com/books/mobile-app/page/how-to-check-scheduler-events