How to delete database user through the CloudPanzer website?
Deleting a database user on a server is done for security, access control, and resource management reasons. It helps limit unauthorized access, optimize system performance, reduce risks, and maintain a clean system. Proper procedures and considerations are important before deleting users to ensure data integrity and system stability.
Tutorial : 
You can watch the Video or Continue reading the post.
Follow the steps below to delete the database user 
1: Once you are logged in, look for a "Server" and click on it.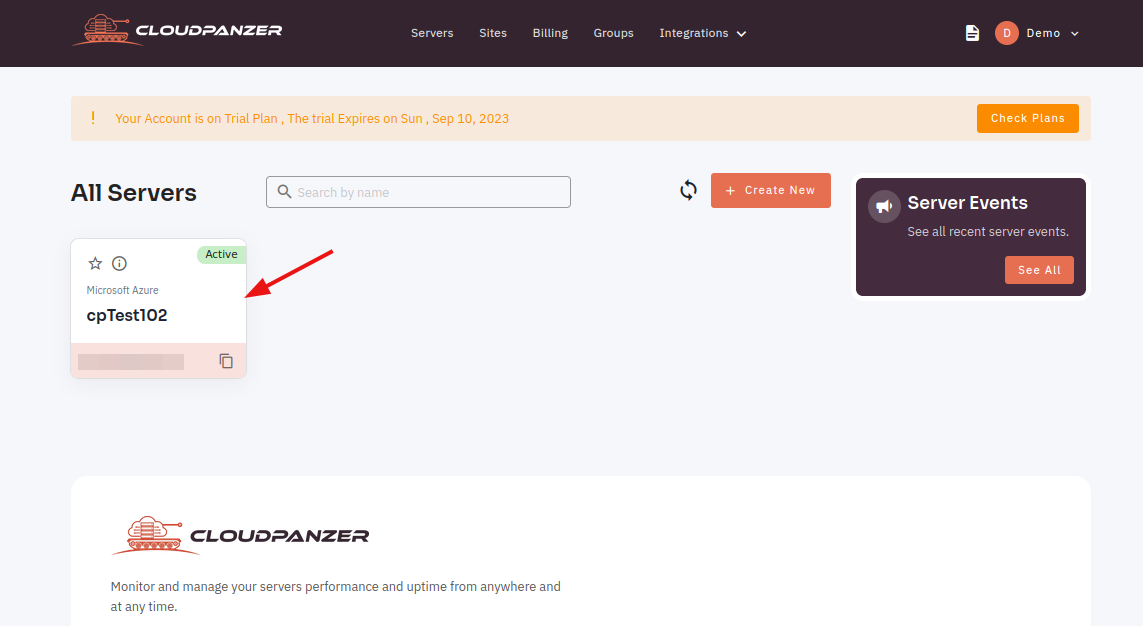 2. Select the Database option.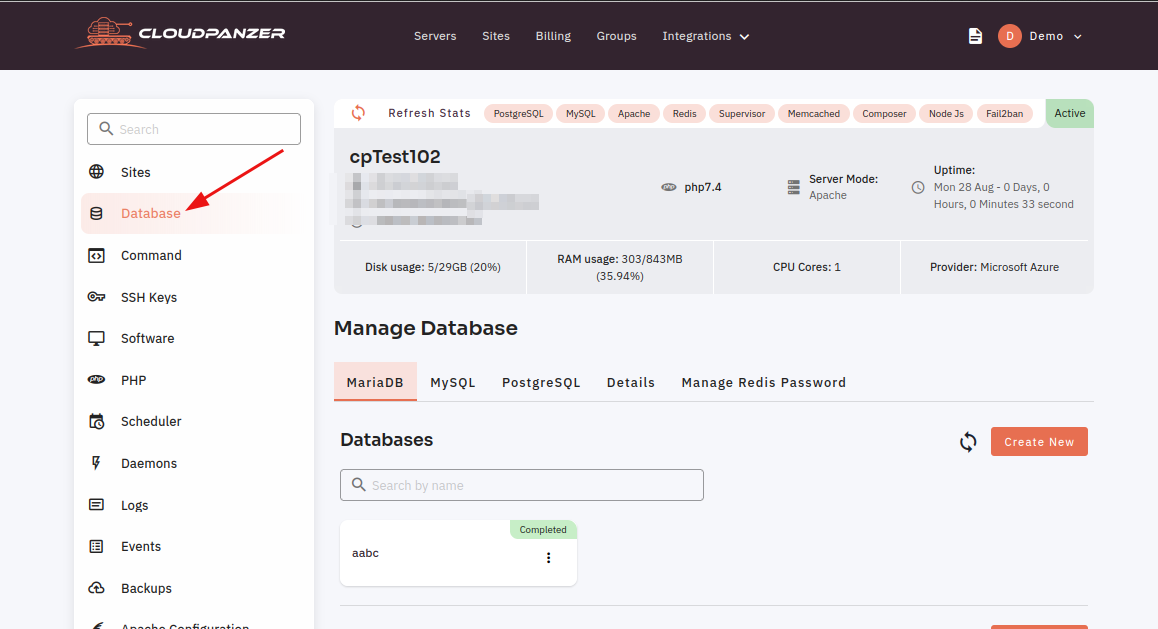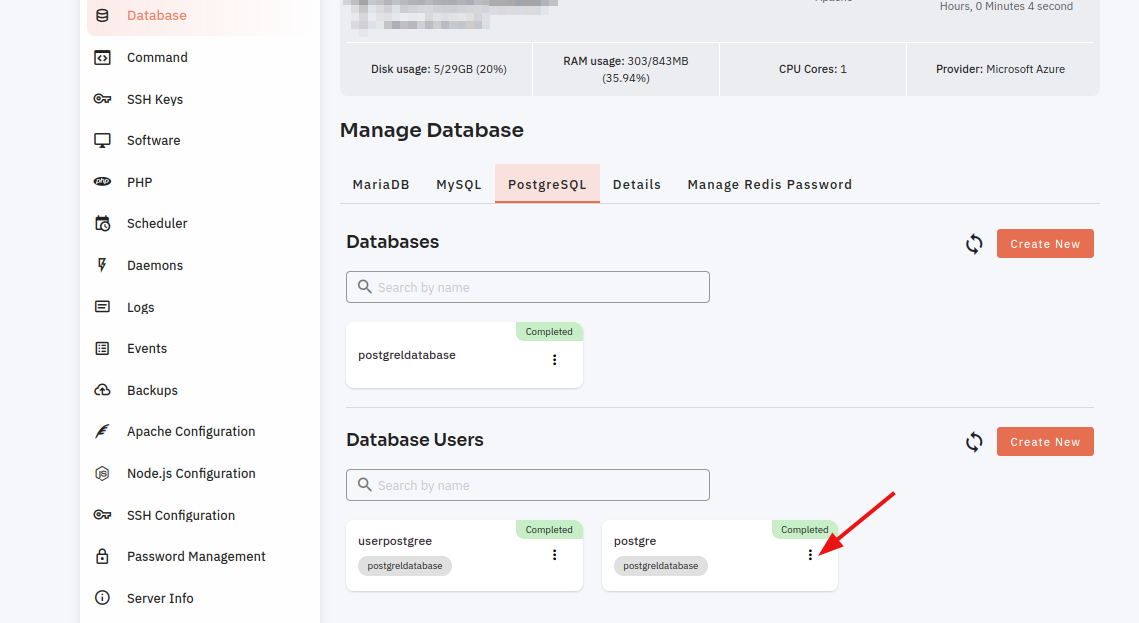 4: Select the delete option.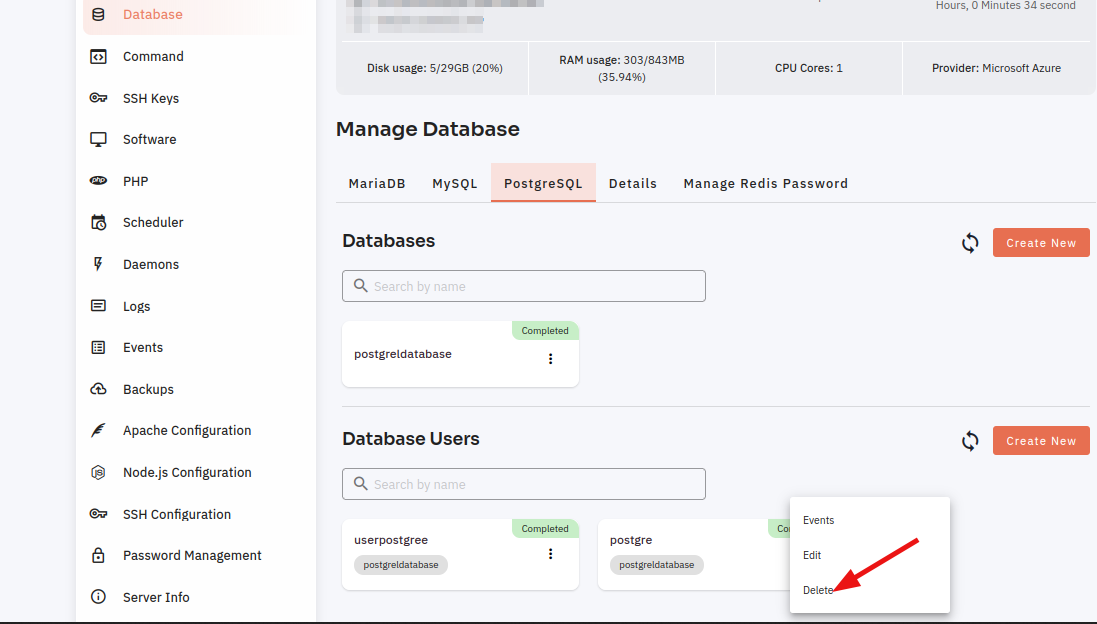 5: Click on the yes button to delete a database user.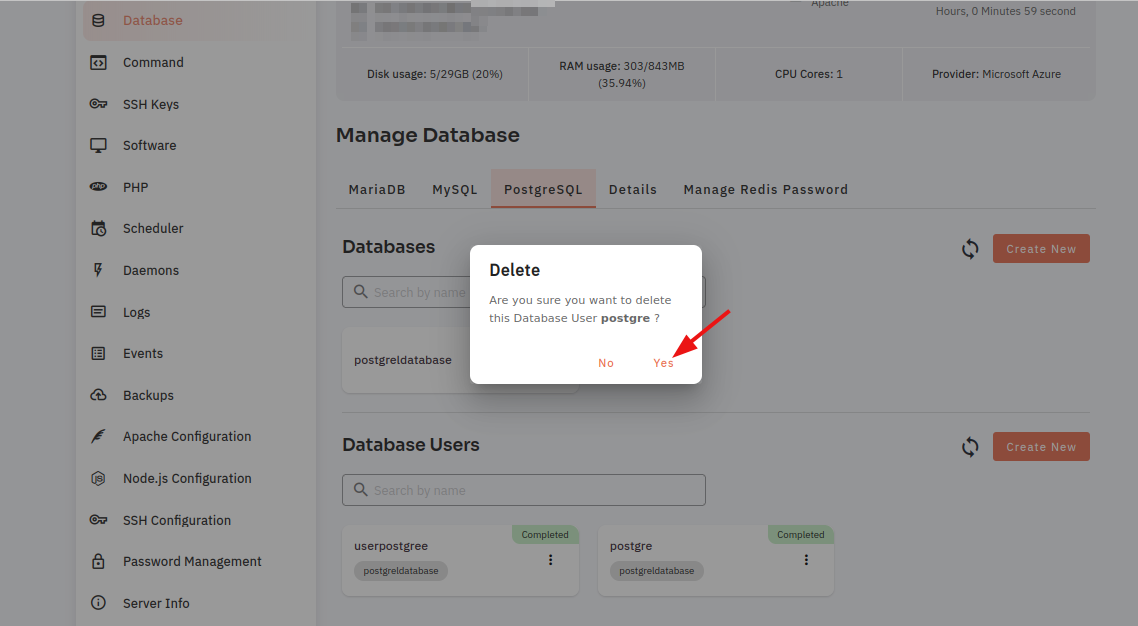 Here, you can see the database user was deleted successfully.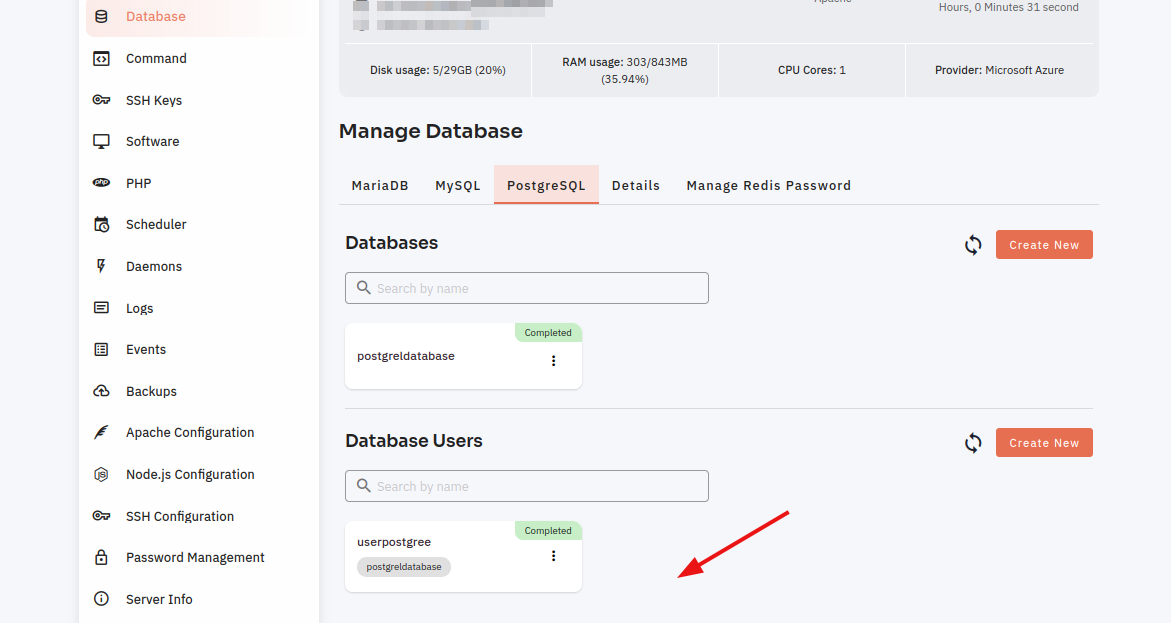 Looking for mobile App Instructions?
Available at https://kb.cloudpanzer.com/books/mobile-app/page/how-to-delete-database-user-F1X