How to Restore Default Nginx Configuration on site?
Restoring the default Nginx configuration on a site can be a useful task to perform when troubleshooting issues or when making changes to the web server's configuration. It's important to note that this process will overwrite any custom configurations that you may have made to the Nginx configuration file. If you need to restore your custom configurations, you can simply copy them back from the backup file that you created.
Prerequisites : 
You must have an Active Server and Active Site. You can jump to the tutorial section if the above conditions are proper, Or first follow the links below to set up the prerequisites.
Tutorial : 
You can watch the Video or Continue reading the post.
Follow the steps below to Restore Default Nginx Configuration   

Navigate to the Nginx Configuration

5. Click on the Restore Default button.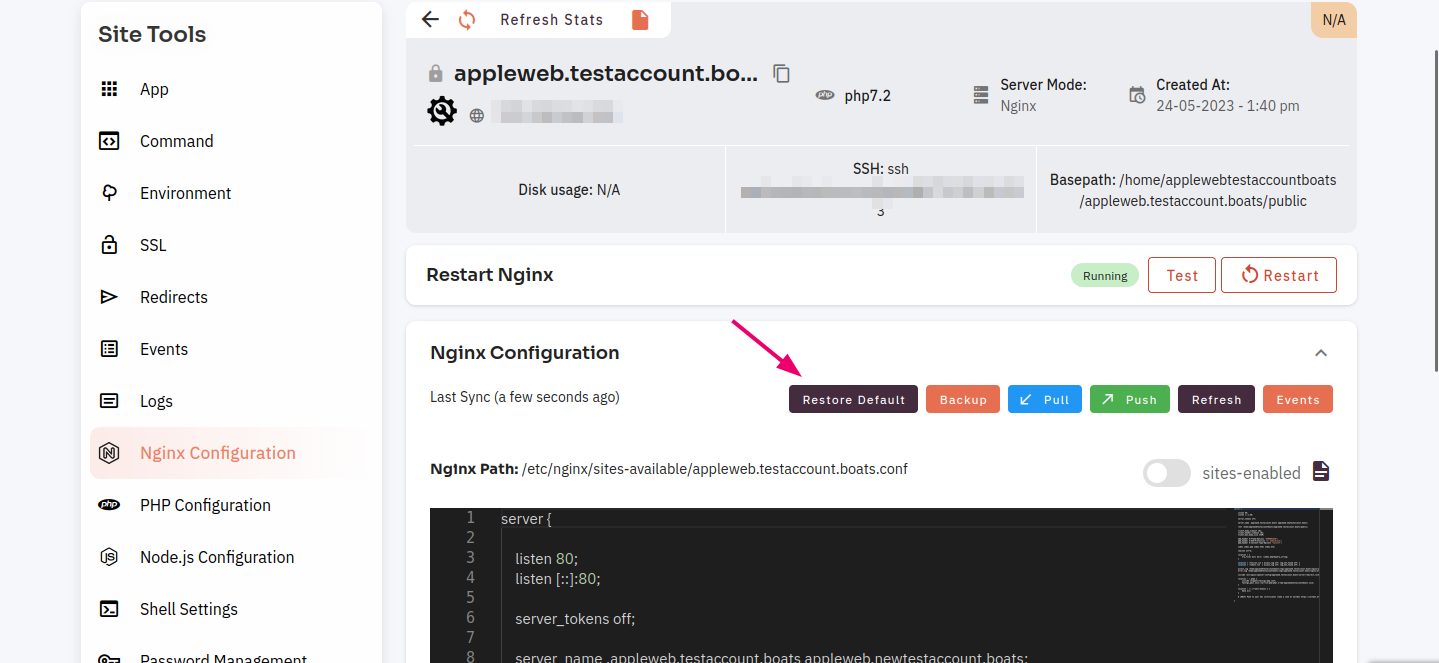 6. Click on the yes button.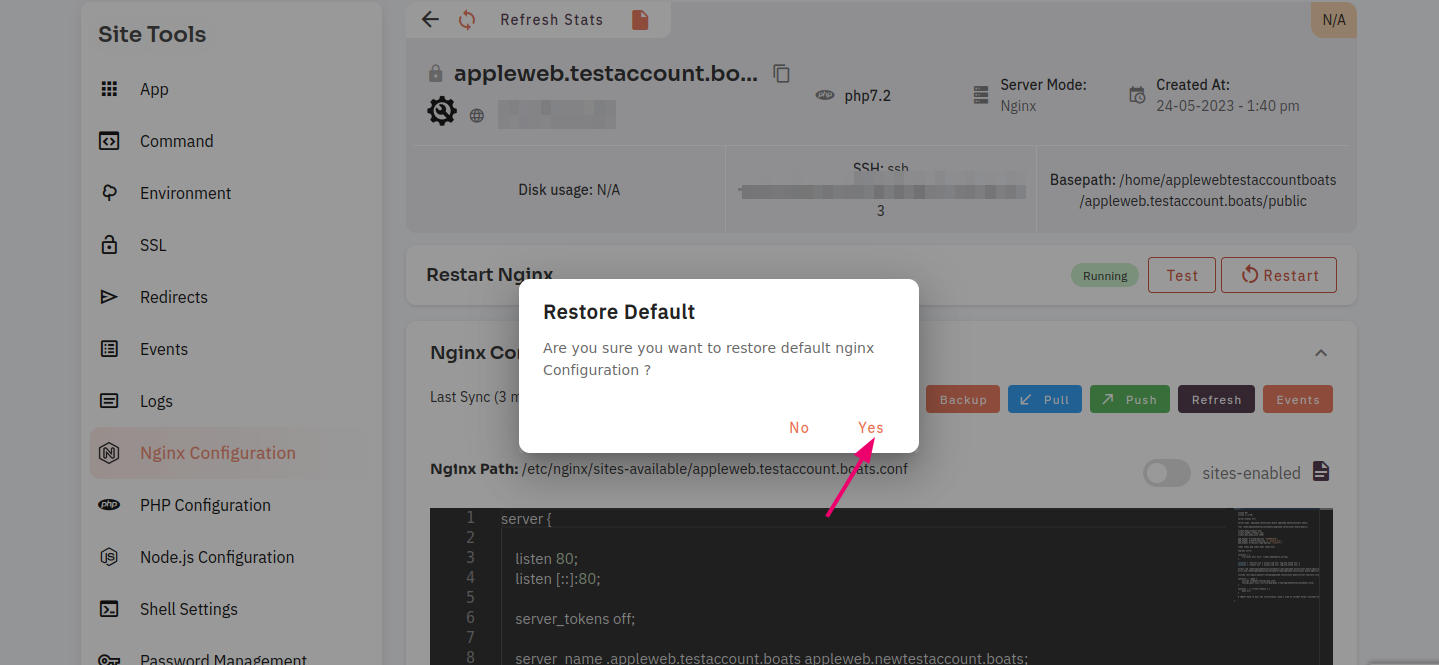 Here, you can see the Site Nginx Tested successfully.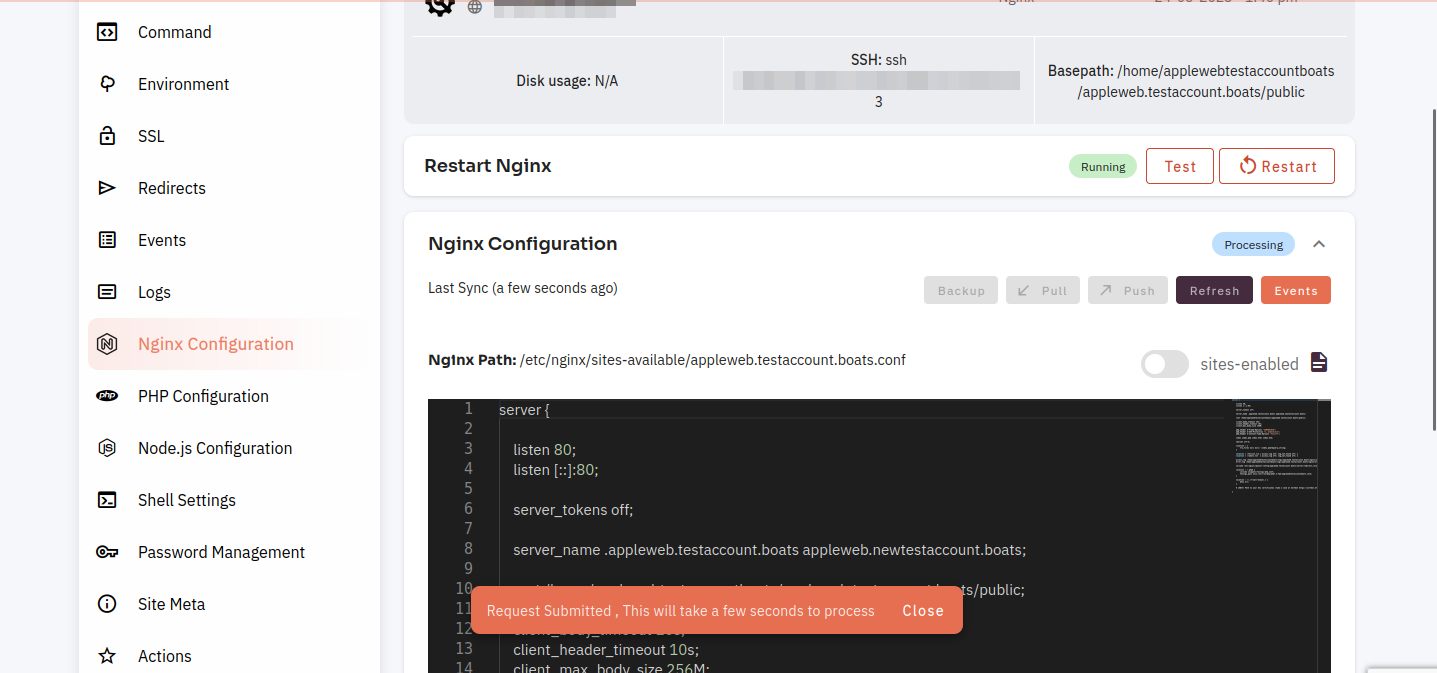 Looking for Mobile App Instructions?
Available at https://kb.cloudpanzer.com/books/mobile-app/page/how-to-restore-default-nginx-configuration-on-site