How to restart a Daemon on a server through the CloudPanzer website?
Restarting server daemons is done to apply configuration changes, resolve bugs, release resources, clear connection issues, improve performance, recover from crashes, apply security updates, and diagnose problems. It ensures smooth operation, efficient resource usage, and service reliability.
Prerequisites : 
You must have an Active Server. You can jump to the tutorial section if the above conditions are proper, Or first follow the links below to set up the prerequisites.
Tutorial : 
You can watch the Video or Continue reading the post.
Follow the steps below to Start  Daemon.
1: Once you are logged in, look for a "Server" and click on it.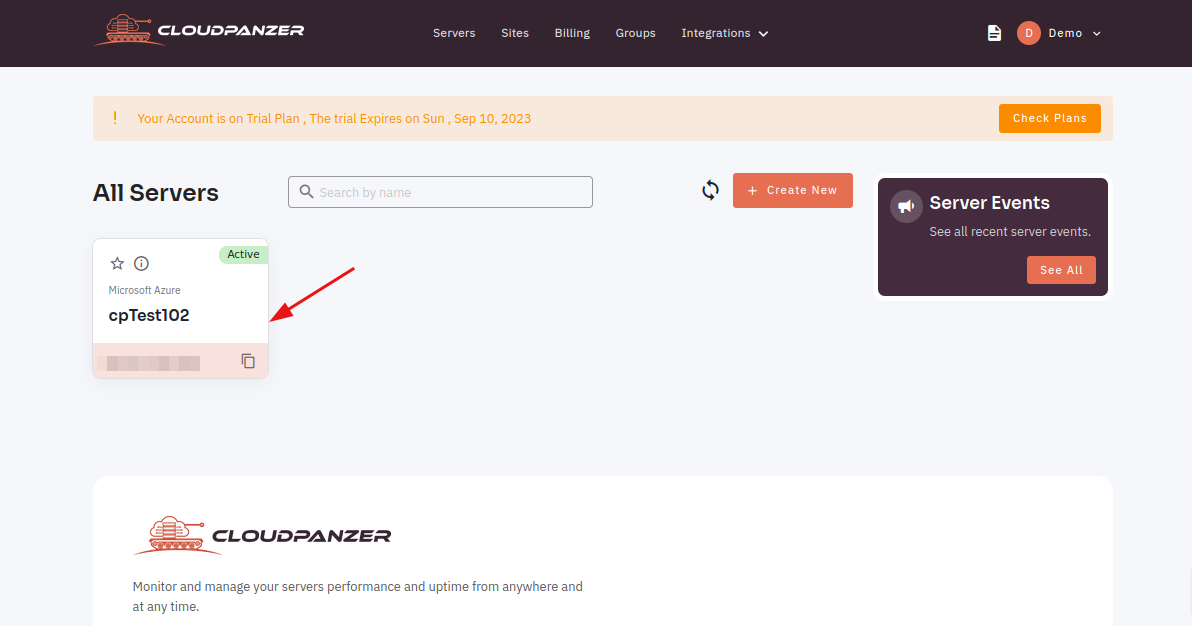 2. Click on the daemons option.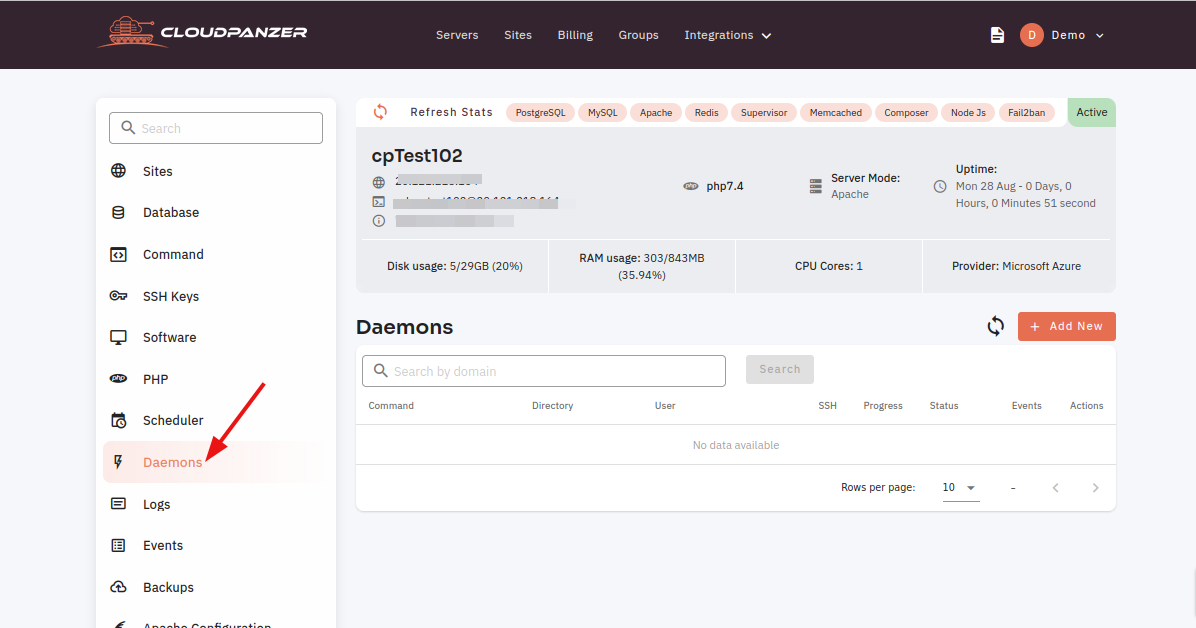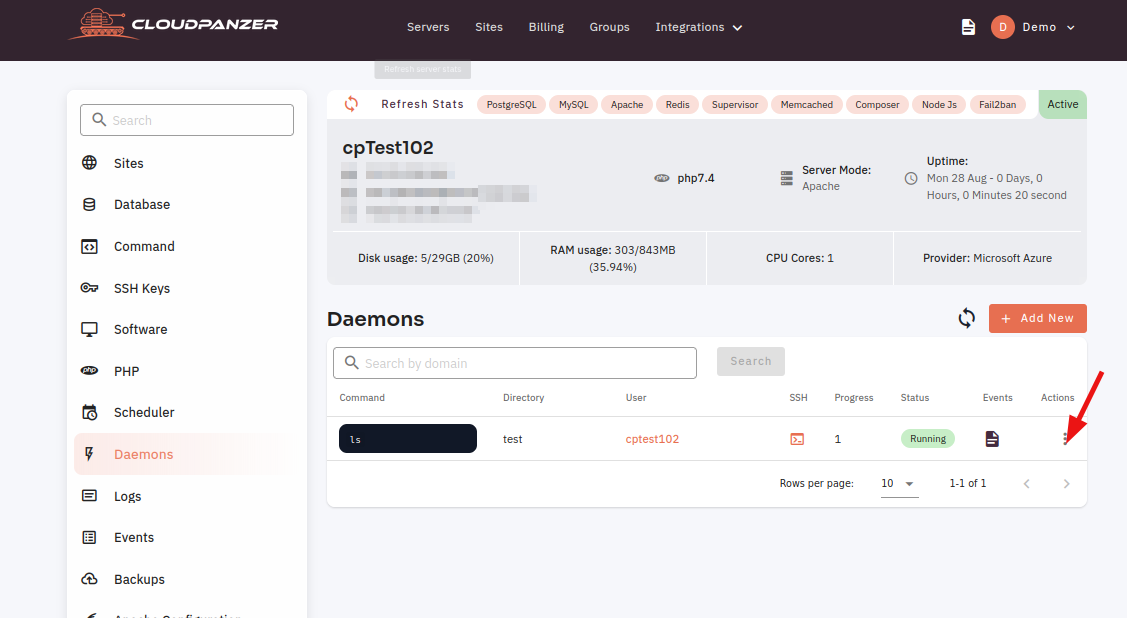 4. Click on Restart Daemon.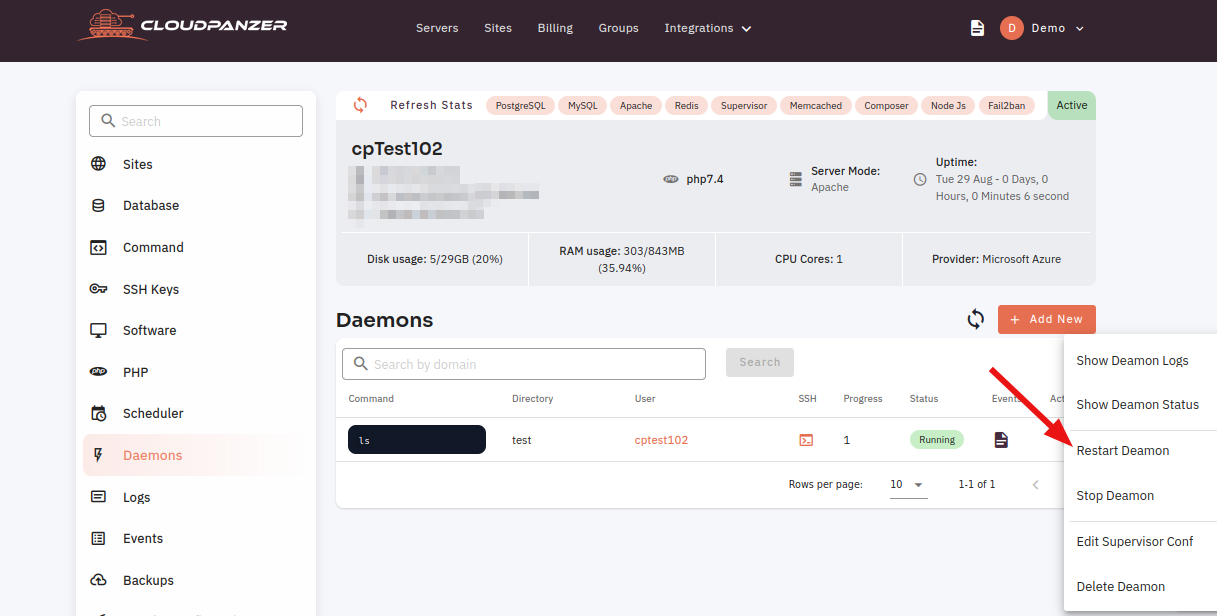 Here, you can see the daemon restarted successfully.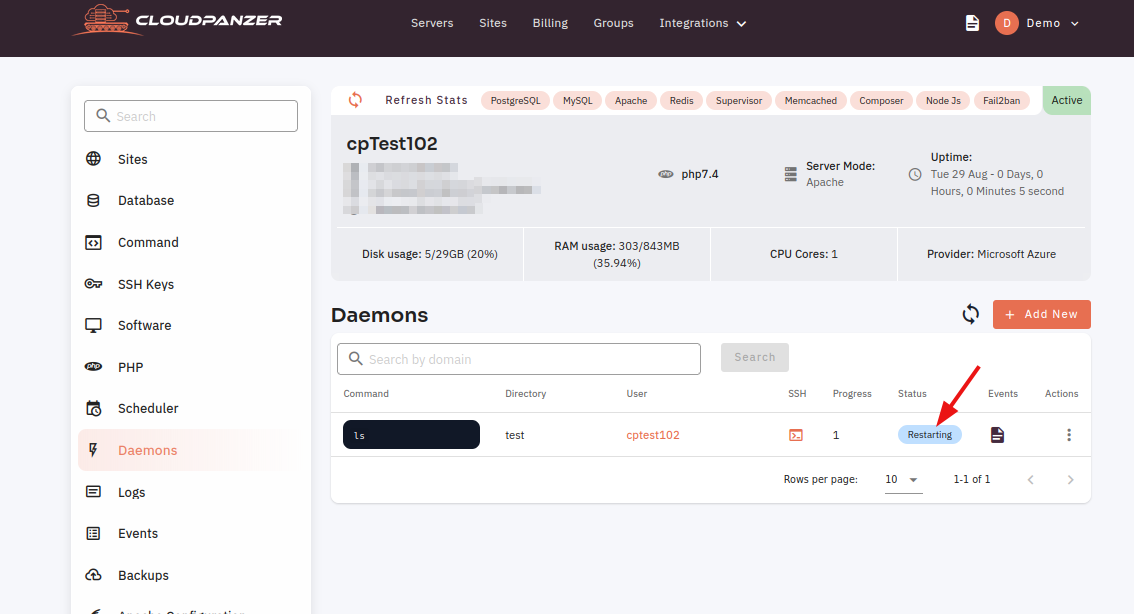 Looking for Mobile Instructions?
Available at https://kb.cloudpanzer.com/books/mobile-app/page/how-to-restart-a-daemons